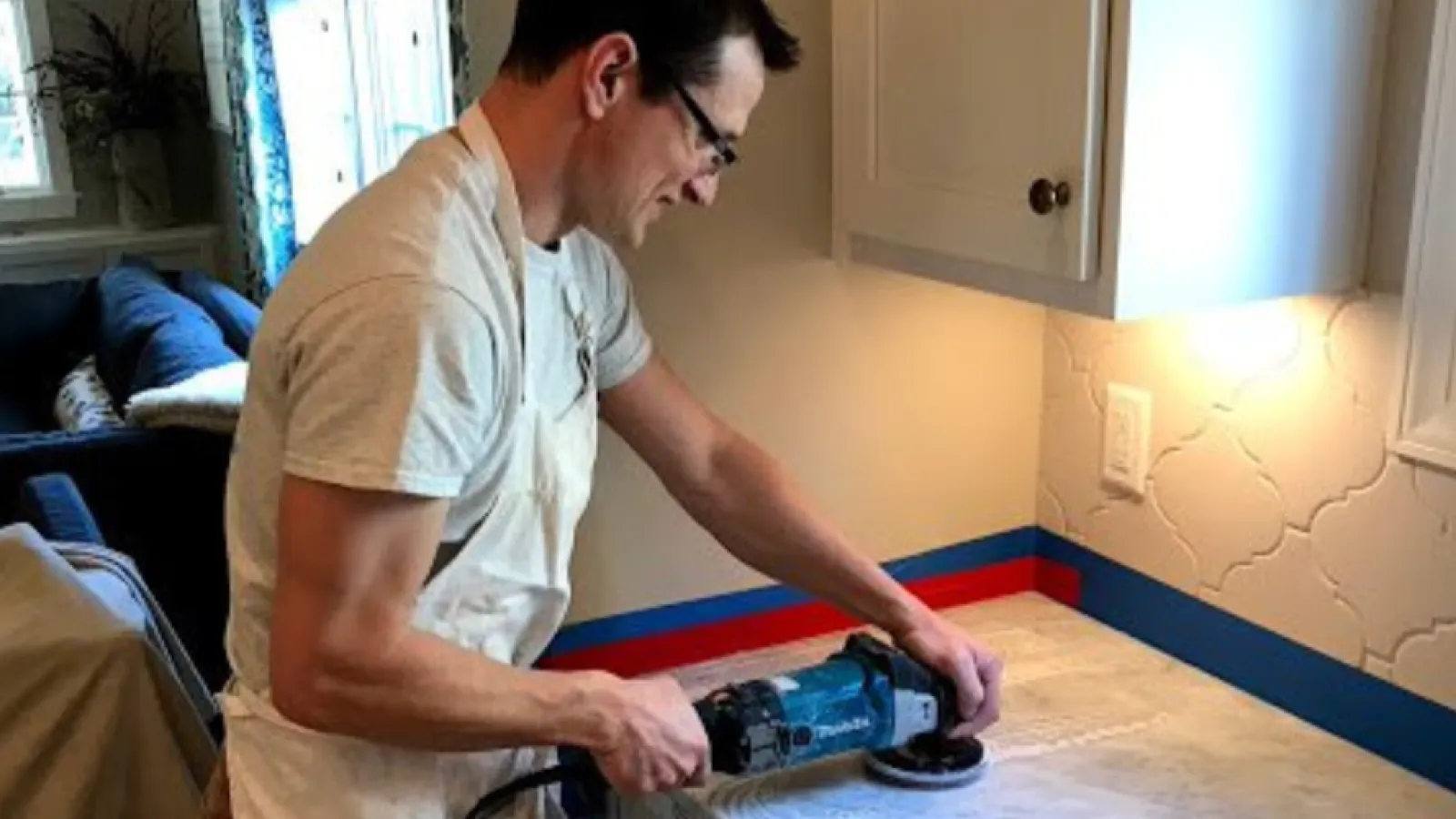 Will a Sir Grout Franchise Qualify Me as a Tile and Grout Expert?
Having experience or a background in the industry when you buy a franchise goes a long way toward helping you be more successful.
Most franchises offer limited or basic training aimed at giving their franchisees enough knowledge to be able to run the franchise. In many cases, these franchise owners learn as they go through trial and error. Other franchisors offer more advanced training.
When you're looking for a franchise to buy, it's always a good idea to ask about the training offered upfront. You can assume when a franchise offers extensive training and support to its franchise owners that the franchisor is committed to the success of the franchise owner. When you buy a Sir Grout franchise, you get training and support that meets the highest standards anywhere.
At Sir Grout, we take pride in the training we give our franchise owners because we know how important training is to success. When you complete your Sir Grout franchise training, we are confident you will be an expert in tile, grout, and other hard surface restoration, and you'll have the confidence that comes with knowing your business inside out.


What Kind of Training Comes with a Sir Grout Franchise?
Sir Grout is with our franchisees from day one, beginning with advanced training. Whether you come to a Sir Grout franchise with experience in hard surface restoration or not, the training you receive from us certifies you as an expert in the field. That training comes in six specific areas that will give you all of the knowledge you need to operate your franchise with the confidence that comes from knowing what you're doing. They include:
Grout & Tile and Slip Resistance Applications ‐ You'll get about 20 hours of comprehensive technical training on grout and tile restoration, and slip resistance applications. During this training, you will learn how to use several machines, tools, and chemicals to clean and restore tile and grout to its former beauty.

After this training, you will have the confidence and knowledge to walk into any tile and grout job, make an assessment, and propose and carry out the job professionally. There is also about one hour of slip resistance training that covers how to apply the slip resistance product, how it works, and what surfaces it can be used on.

Stone Restoration ‐ You will get approximately 45 hours of intensive stone restoration training where you'll learn about various stones and their characteristics. We'll show you how to restore and maintain each of these stones. This is the meat and potatoes of a Sir Grout franchise and we give you the necessary tools and training you'll need to expertly handle any stone restoration project.

High Durability Coatings - As a Sir franchise owner, you will also receive specialized training in our Microguard high durability coatings. This product was originally designed by NASA's former head of coatings and made to withstand the extreme conditions in space. Here you'll learn how to apply this product to the surfaces where it can be used. This module lasts two and a half days and covers OSHA safety procedures, understanding the types of surfaces that can be coated, how to prepare a surface for a high durability coating, proper mixing, and application, and how to troubleshoot any situation that arises in the field.

Sales & Operations ‐ You'll get about 20 hours of sales and operations training that will teach you Sir Grout's proprietary sales methodology, how to use our software system, and how to implement all of the tools you'll need to make your franchise successful.

The training you receive when you buy a Sir Grout franchise is invaluable and one of the biggest benefits of owning a Sir Grout franchise. You can come to us with absolutely no experience and become an expert in the field. We have franchise owners with varying backgrounds that have started brand new careers in the hard surface restoration business. Those owners are now experts in tile, grout, and stone restoration and operating their Sir Grout franchise like they've been doing it their whole lives.


No matter where you are in life, if you have ever wanted to learn the hard surface restoration industry, Sir Grout can help you achieve that goal. You can own a franchise business that is virtually recession-proof with a name that is recognized by consumers and throughout the industry as a leader in the field. When you're ready to buy a franchise, Sir Grout has everything you need to be a success.

Interested in becoming a franchisee and joining Sir Grout's big family? Contact a franchise specialist by filling out the form below to learn more.