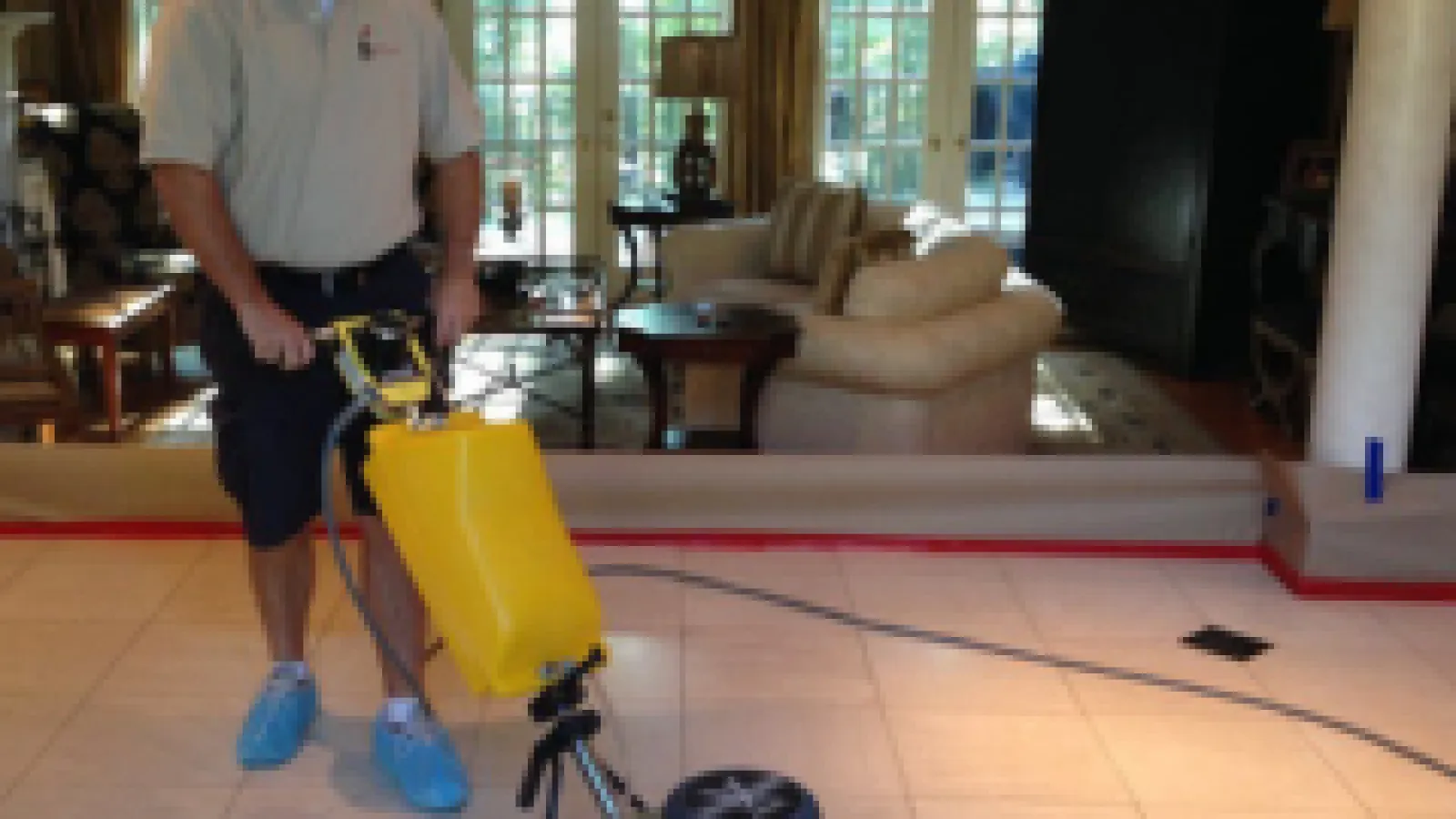 Is a Hard Surface Restoration Franchise Profitable?
Owning a franchise business can be a highly rewarding business venture, especially when you find a franchise that is both enjoyable and profitable. Sir Grout's franchises are both.
What's truly valuable about having a hard surface restoration franchise is that your services will always be in demand by customers. We're talking about a recession-proof business opportunity here.
And there really isn't a better choice than Sir Grout when it comes to hard surface restoration franchise businesses.
Let's look at why a hard surface restoration business is profitable and how we can help you get into this lucrative industry with a Sir Grout franchise.
What Makes Hard Surface Restoration a Profitable Franchise Venture?
As we mentioned earlier, hard surface restoration services are a business model that's recession-proof. There's always a need for these types of services.
If you've got grout that needs to be sealed or replaced, if you have tiles that are deteriorating, or if you need work done on any part of your home, doing the work yourself isn't really an option. That can only end up costing you more in the future. Even if times are a little tough, these are things that need to be taken care of when they come up.
Hard surface restoration jobs bring in more income per job than other home services, meaning it takes fewer jobs per day to meet the financial goals of your business. Sir Grout provides the highest quality of tools and products, giving its franchisees everything that's necessary to do the job efficiently and professionally.
In short, hard surface restoration jobs give you more return on your investment as far as time, manpower, and the costs of doing the job are concerned.

In fact, the average hard surface restoration job produces three to as much as ten times the average revenues of a typical carpet cleaning job. Besides increased revenues, the hard surface restoration industry requires fewer employees to do a job.

Since 2009, Sir Grout has been recognized as one of the leading home improvement franchises for many years in a row by Entrepreneur Magazine. This is a comprehensive and well-respected ranking list of top franchise opportunities.

The Franchise 500 rankings are compiled by comparing nearly 900 franchises. Being listed on such a prestigious list is something Sir Grout is proud of. What are some reasons a Sir Grout franchise has made this list so often?


Sir Grout Benefits Include:
Extensive Training: You'll receive approximately 20 hours of comprehensive technical training on grout and tile restoration, no sanding wood floor restoration and slip resistance. You will learn how to use several machines, tools and chemicals to effectively transform ugly tile and grout to like-new condition.

You will also receive around 45 hours of intensive stone training and experience/learn about various types of stone and how to restore and maintain them.




Sales and Operations: Experience 20 hours of sales and operations training that teaches you Sir Grout's proprietary sales methodology, how to use our software system, and how to implement all of the tools you'll need to make your franchise successful.


Online Support: We're available to help around the clock to give you access to training information, marketing materials, and provide answers to any questions you may have. You can also find the latest news for Sir Grout franchisees on our website to always be in the know with what we've got going on.


WebFindYou's: True Digital Marketing Technology Is Included Each Sir Grout franchise website is optimized for search engines (SEO) and designed to make your franchise easy to find when customers are looking for professional hard surface restoration services.

In addition to SEO, each franchise owner's individual website includes email marketing, Pay Per Click options, local maps, geo-specific content for customers looking for your local business, and so much more. This means you'll have your franchise visible to more customers.


Sir Grout's Call Center: This is one of the real highlights for Sir Grout franchise owners. Organizing is often a nightmare, but with access to the Sir Grout call center, which handles your phone calls, sets up your appointments, and follows up on all your leads for you, you can focus on your business and scaling it.

This is an invaluable tool that can't be understated. In conjunction with our online scheduling system, the business center provides you with the most powerful tools available to you as a Sir Grout franchise owner.
Maybe the most important part of your success as a Sir Grout franchise owner comes with the brand recognition and brand integrity that we've built over the years.
Customers know Sir Grout and turn to Sir Grout when they need hard surface restoration services. People trust us, and if you're a part of the Sir Grout family, they'll trust you to handle all of their hard surface restoration needs.
Interested in becoming a franchisee and joining Sir Grout's big family? Contact a franchise representative by filling out the form below to learn more.