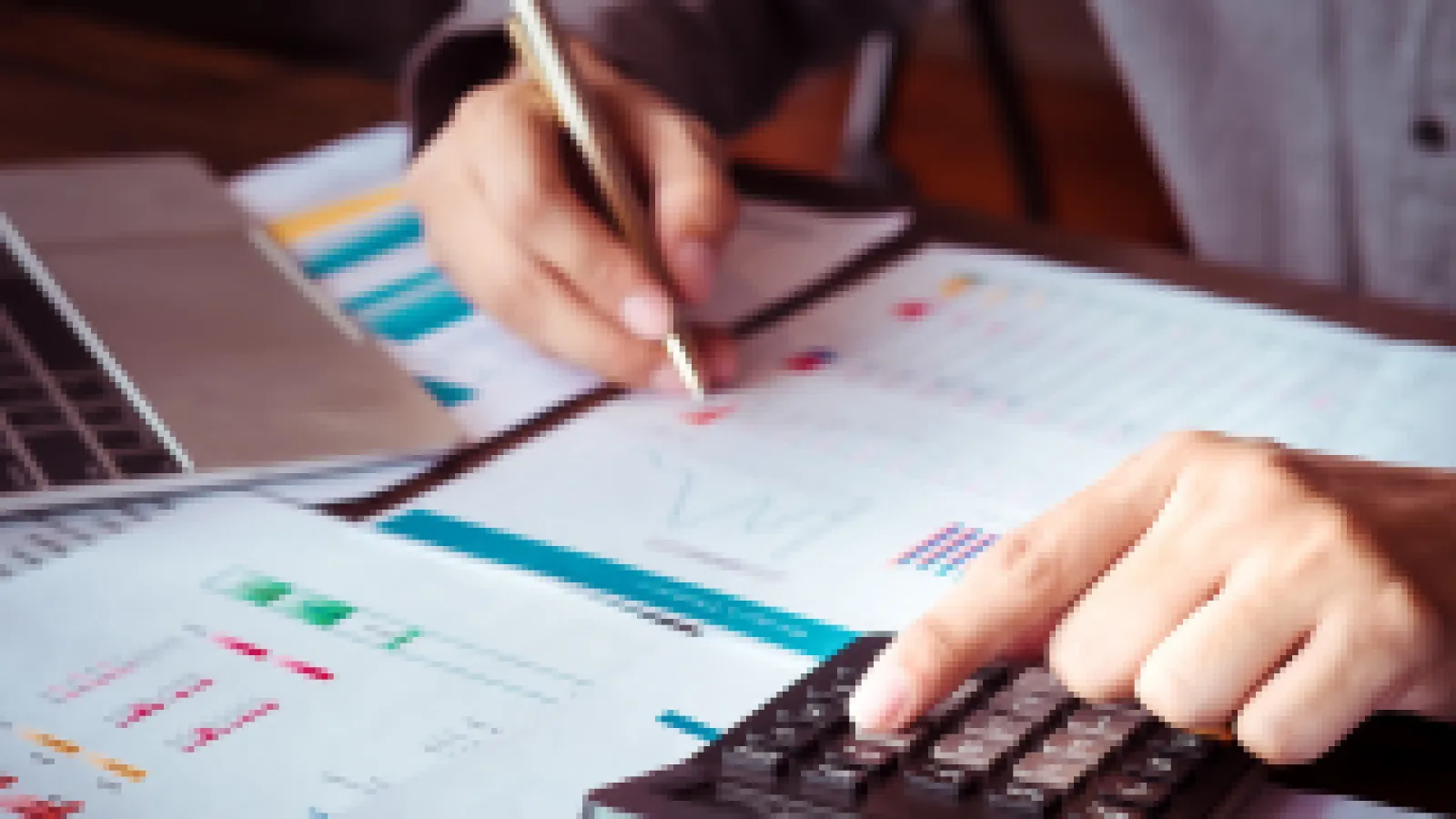 What Does a Sir Grout Franchise Cost and Offer?
Figuring out the cost of a franchise is often one of the biggest factors when deciding which opportunity to invest in.
Besides the costs, you want to think ahead and consider the overall value of the franchise you wish to purchase. Let's look at Sir Grout, for example.

The estimated initial investment for a Sir Grout Franchise, for instance, is between $121,830 and $182,710. This includes our franchise fee of $60,000. You'll find that these starting figures align with similar franchises that provide the same services we do.

But owning a Sir Grout Franchise has many competitive benefits, including solid franchisee support and brand recognition.

It's a more valuable opportunity than other hard surface restoration franchises. What we offer to potential franchisees like you outweighs the costs of getting started.

We'll be walking you through why we're the leading player in the hard surface restoration industry and how we support you every step of the way and beyond when you join the Sir Grout Franchise family.


Our Brand Recognition Is Part of the Value
Sir Grout is recognized throughout the hard surface restoration industry as a leader. That recognition comes from industry professionals who validate what we do, who we are, and our customers can tell you firsthand.
The brand we've built over the years, and our loyal customer base gives our Sir Grout Franchise owners the best chances for success. Nationwide, we have a presence in over 15 states with multiple franchise locations in those states.
When you search any one of our Sir Grout Fran locations, you'll see top local Google reviews across the board from our valued customers.
Since 2009, Sir Grout has also been recognized as one of the leading home improvement franchises for over ten years in a row by Entrepreneur Magazine.
This is a comprehensive and well-respected ranking list of top franchise opportunities. The Franchise 500 rankings are compiled by comparing nearly 900 franchises. This prestigious listing is just one of many awards we've received in our history as a company.

How viable is the franchise? That's another important question to ask when you're searching for a business opportunity.

Your Sir Grout Franchise will offer a range of hard surface restoration services, including tile and grout restoration, stone restoration, slip-resistant applications, and high durability coatings.

You'll have an opportunity to offer services that are always in demand, both for residential and commercial clients, offering you a great return on investment.

There's no better assurance that you are buying a franchise that will provide you with financial security as the years go by.


Experience Unparalleled Training and Support
The training and support that comes with a Sir Grout Franchise can't be measured in dollars.
We provide our franchisees with extensive training in many different areas, giving them the tools and knowledge to operate their franchises successfully.
And by joining Sir Grout, you'll have a chance to experience our annual Sir Grout Franchise meeting and award ceremony.

Every year, our franchisees meet up to collaborate, train, and learn with Sir Grout corporate over the course of two days.

We'll discuss hard surface restoration techniques and winning business practices.

You'll get to share and hear from other franchisees on how they were able to maximize the business of their Sir Grout Franchise. You'll learn how to double your business with effective digital marketing strategies and service offerings.

And, of course, after a day of training sessions, workshops, and business discussions, you'll get to relax and share good times with our corporate teams and fellow franchisees.

We encourage education, teamwork, and communication between each franchise. Our annual event is vital for our company's progress, quality of services, and customer satisfaction.

Let's dive into why our training and support programs are the best in class.

No matter the skill level you have in hard surface restoration, potential franchisees like you go through Sir Grout's extensive onboarding program.

We'll guide you on the right path every step of the way.


What Does Sir Grout's Training Look Like?
We give you about 20 hours of comprehensive technical training on grout and tile restoration, no sanding wood floor restoration, and slip resistance applications.
During this training, you will learn how to use several machines, tools, and chemicals to clean and restore tile and grout to its former beauty.
You'll have the confidence to walk into any tile and grout job, assess the situation for a proposal, and carry out the necessary steps to address the customer's needs.
There is also about one hour of slip resistance training that covers how to apply the slip resistance product, how it works, and what surfaces it can be used on.
Training in no sanding wood restoration covers how to test a surface, identify good candidates for the process, prepare the floor beforehand, and apply the finish. We also discuss different types of wood floors and their characteristics.
We give you approximately 45 hours of intensive stone restoration training.
You'll learn about various stones used for floors and countertops and their characteristics. And we will show you the best ways to restore and maintain them.
You will also receive specialized training in using our Microguard high durability coatings.
This product was originally designed by NASA's former head of coatings and made to withstand the extreme conditions of space missions. Here you'll learn how to apply this product and know the surfaces where it can be used.
This module lasts two and a half days and covers OSHA safety procedures. You'll learn the types of surfaces that can be coated, how to prepare a surface for a high durability coating, proper mixing and application, and how to troubleshoot any situation that arises in the field.
You'll get around 20 hours of sales and operations training that teaches you Sir Grout's proprietary sales methodology, our software system, and how to implement all of the tools you'll need to make your franchise successful.
Each Sir Grout Franchise has access to WebFindYou's True Digital Marketing Technology, which includes everything you need to boost your business's online visibility, conversions, leads, and sales.
Your site is optimized for search engines (SEO) and designed to be easy to find when future customers look for hard surfaces restoration services in your area.
In addition to SEO, each franchise owner's site comes with email marketing, social media marketing, content marketing, Pay Per Click options, local maps, and many more things to maximize your potential leads and sales.
The business tools, digital marketing, and franchisee support and training that we provide are the meat and potatoes of what makes owning a Sir Grout Franchise such an invaluable opportunity.
Sir Grout's Online Support Always Has Your Back
Outside of Sir Grout's hands-on training is the excellent online support we have in place to connect with our franchisees and their needs.
You'll also have phone support seven days a week, and we'll answer any technical or operational questions you may have.
It's our way of showing you that Sir Grout always has your back.

We provide you with online access to training materials, a place to read the latest news and information regarding Sir Grout Franchises, and an area to download the latest marketing assets.

The online resources help keep you updated on everything you need to successfully run your Sir Grout Franchise.

Our Sir Grout Franchise owners also have access to the Sir Grout Call Center. The center handles your phone calls, sets your appointments, and it follows up on your leads.

We're helping you increase quality leads and sales as you handle your business and focus on your customers.

On top of our online scheduling system, the business center provides you with the most powerful tools available so you can manage your Sir Grout Franchise.
Our brand reputation, customer satisfaction, training, support, and quality of services make Sir Grout a franchise opportunity that offers a substantial return on your investment.
When you invest in a Sir Grout Franchise, you're investing in your future.
For more info, you can also fill out the form below to speak to a representative who can get you started with a Sir Grout Franchise today.
.