Privacy Policy
This privacy policy determines how we use and protect the information that you provide while being on this website ("Site"). It is our commitment to ensure that your privacy is protected. Should we request any information to identify you while using this website, you can be assured that it will always be held on to this privacy statement. This policy might go through some changes as this page is updated from time to time, so be sure to check the page regularly to ensure that you are in agreement with any changes.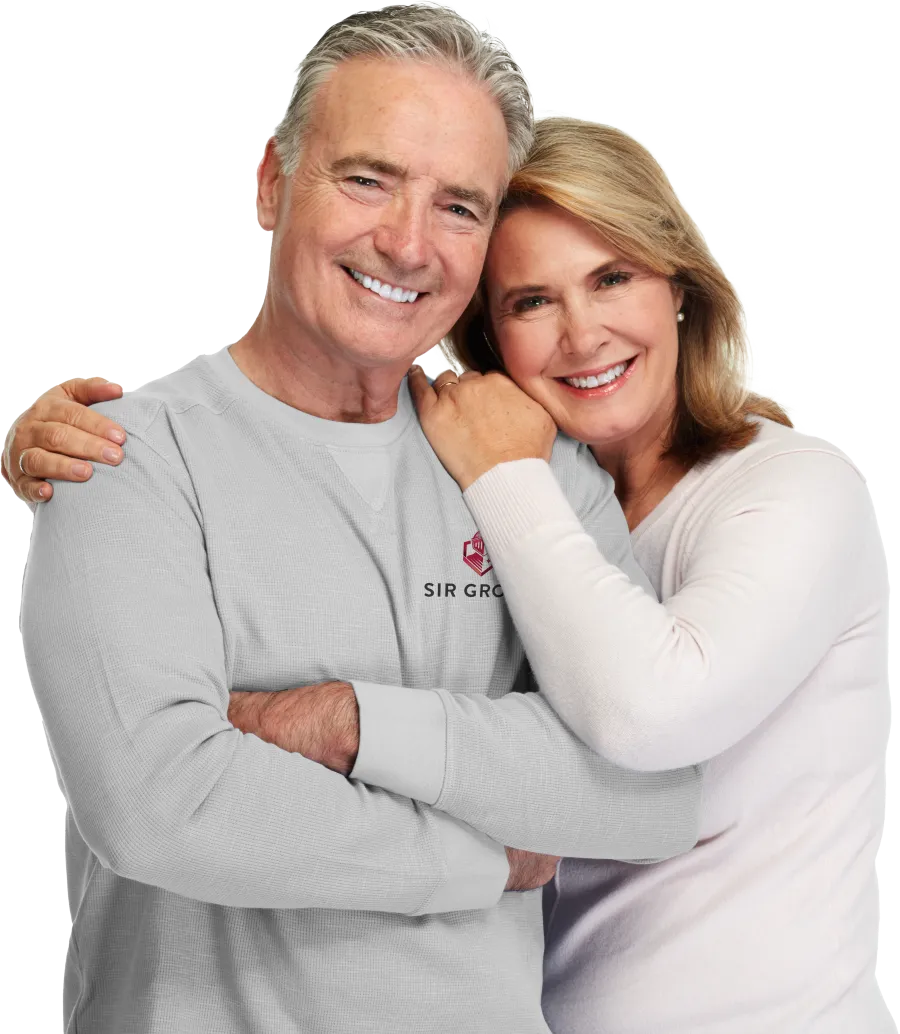 Transform and Shield Your Surfaces
What Personal Information Is Collected on the Site?
Sir Grout collects and stores all information that you enter into our site or give us in any way, including but not limited to your name, address, phone number, e-mail address, or additional contact information.
We may also collect non-personal information, such as a domain name and IP Address. This information does not reveal anything personal about you other than the IP address from where you accessed this website. We may collect information about the internet browser you use, operating system, what brought you to our website, and also which of the pages within the website you have visited.
You can choose not to provide certain information to us, but you may not be able to take advantage of all the features of the Site.
We may contact you via email in the future to tell you about specials, new products or services, or changes to this privacy policy.
What We Do with the Information We Gather
This information helps us understand your needs and provide the ideal service for you. It is used to consistently improve our services. We may periodically send informative or promotional emails or any other information we think you may find interesting using the email address you have provided. From time to time, we may also use your information to contact you for market research purposes. We may contact you by email, phone, fax or mail. The information is also used to customize the website according to your preferences.
Use of Payment Information
If you give us Payment information, we use it exclusively as authorized by you in accordance with this Privacy Policy, in order for you to pay for the product or services acquired. We use a third-party service provider to manage credit card processing. This service provider is not permitted to store, retain, or use information you provide except for the sole purpose of credit card processing on our behalf.
How We Use Cookies
A cookie is a small file asking your permission to be placed on your computer's hard drive. Once you agree, the file is added, and the cookie helps us analyze usage and lets us know when you visit a particular page within the Site. Cookies also allow 3rd party web applications like Facebook and LinkedIn to tailor its operations and advertisements to your needs, likes and dislikes by gathering and remembering information about your preferences across this Site and others.
By allowing us to monitor the pages you find useful and the ones you dismiss, cookies help us provide a better website for you. A cookie does not grant us access to your computer or any personal information, other than the data you willingly share with us. You can choose to accept or decline cookies. While most web browsers automatically accept cookies, if you do not want to accept cookies you can modify your browser settings to decline them, However, this may prevent you from taking full advantage of the Site.
How Secure is My Information?
Sir Grout has implemented appropriate security measures to protect your information. The information that we collect is protected by using Secured Socket Layers (SSL) via a third-party certificate to encrypt the information you transmit. Notwithstanding this security, you should be aware that it is not possible to achieve 100% security.
Links to Other Websites
You may find links to other websites of interest while browsing our website. Once you use these links to leave our site, keep in mind that we have no control over such websites, and they are not governed by this privacy statement. In light of this, we take no responsibility when it comes to the protection of the information you provide while using them. Take proper precautions and read through the privacy statement displayed by the website in question.
Your Choices as to How Information is Used
If you register on the Site then you can review and change your personal information by signing into the account that you create and editing the information in your profile.
If you do not wish to receive e-mails from us, you may opt-out of future e-mails by following the unsubscribe directions on the bottom of the e-mail that you receive. However, we will continue to use e-mail to communicate with you in regard to the status of your account or any orders you've made via the Site.
As stated prior, you may also adjust your browser settings to decline cookies from our website. You can modify your browser settings to get a notification whenever a cookie is sent, as well as to accept/reject cookies on an individual or site-by-site basis. Your browser provides the option to delete the cookies that have been stored on your computer.
Use of Site by Children
Sir Grout does not provide services to children. If you are under eighteen (18) years of age, the involvement of a parent or a guardian is required for you to use this Site.
California Privacy Rights
This section pertains only to California consumers. It describes how we collect, use, and share California consumers' Personal Information, and the rights that apply to California residents. The California Consumer Privacy Act ("CCPA") requires all businesses to disclose whether they sell Personal Data. Sir Grout is a business, and does not sell Personal Data. We may share Personal Data with third parties if those third parties are authorized service providers or business partners who have agreed to our contractual limitations as to their retention, use, and disclosure of such Personal Data.
If you are unable to access this Privacy Policy due to a disability or any physical or mental impairment, please contact us via the form on this page and we will arrange to supply you with the information you need in an alternative format that you can access.
For purposes of this section "Personal Information" has the meaning given in the California Consumer Privacy Act ("CCPA").
How We Collect, Use, and Share your Personal Information
We might collect the following statutory categories of Personal Information:
Identifiers, such as name, e-mail address, mailing address, and phone number. We collect this information directly from you, only if you provide it.
Commercial information. We collect this information directly from you, only if you provide it.
Internet or network information, such as browsing and search history. We collect this information directly from your device.
Geolocation data, such as IP address. We collect this information from your device.
Financial information, such as Payment Information or financial account numbers. We collect this information from you, only if you provide it.
Other personal information, in instances when you interact with us online, by phone or mail in the context of receiving help through our help desks or other support channels; participation in customer surveys or contests; or in providing the Subscription Service.
Your California Rights
You have specific rights regarding the Personal Information we collect or maintain about you. Please note these rights are not absolute, and there may be cases when we decline your request as permitted by law.
Right of Access: You have the right to request that we disclose what Personal Information we have collected, used or disclosed about you in the past 12 months.
Right of Deletion: You have the right to request that we delete any Personal Information collected or maintained by us, subject to certain exceptions permitted by law.
Right to Non-discrimination: You will not receive any discriminatory treatment when you exercise one of your privacy rights.
Your Rights and Choices Further Explained
The CCPA provides consumers (California residents) with certain rights regarding their personal information. This section describes your CCPA rights and describes how you can exercise those rights.
Access to Specific Information and Data Portability Rights
You have the right to request that Sir Grout, disclose certain information to you about our collection and use of your personal information over the past 12 months. Once we receive and confirm request (see Exercising Access, Data Portability, and Deletion Rights), we will disclose to you:
The categories of personal information we collected about you.
The categories of sources for the personal information we collected about you.
Our purpose for collecting that information.
The third parties with whom we share that personal information.
The specific pieces of personal information we collected about you (also called a data portability request).
If we disclosed your personal information for a business purpose, a list disclosing: disclosures for a business purpose, identifying the personal information categories that each category of recipient obtained.
None of the information you provide in this website or using any of our support channels including phone and chat, or any of the information we collect via the use of cookies will be sold under any circumstance.
Deletion Request Rights
You have the right to request that Sir Grout, delete any of the information that we collected from you within the last 12 months and retained, subject to certain exceptions. Once we receive and confirm your request (see Exercising Access, Data Portability, and Deletion Rights), we will delete your personal information from our records, unless an exception applies.
We may deny your deletion request if retaining the information is necessary for us or our service provider(s) to:
Complete the transaction for which we collected the personal information, provide a good or service that you requested, take actions reasonably anticipated within the context of our ongoing business relationship with you, or otherwise perform our contract with you.
Detect security incidents, protect against malicious, deceptive, fraudulent, or illegal activity, or prosecute those responsible for such activities.
Debug products to identify and repair errors that impair existing intended functionality.
Exercise free speech, ensure the right of another consumer to exercise their free speech rights, or exercise another right provided for by law.
Comply with the California Electronic Communications Privacy Act (Cal. Penal Code § 1546 seq.).
Engage in public or peer-reviewed scientific, historical, or statistical research in the public interest that adheres to all other applicable ethics and privacy laws, when the information's deletion may likely render impossible or seriously impair the research's achievement, if you previously provided informed consent.
Enable solely internal uses that are reasonably aligned with consumer expectations based on your relationship with us.
Comply with a legal obligation.
Make other internal and lawful uses of that information that are compatible with the context in which you provided it.
Exercising Access, Data Portability, and Deletion Rights
To exercise the access, data portability, and deletion rights described above, please contact us using the form on this page. Only you, or a person registered with the California Secretary of State that you authorize to act on your behalf, may make a verifiable consumer request related to your personal information. You may also make a verifiable consumer request on behalf of your minor child. You may only make a request for access or data portability twice within a 12-month period. The request must:
Provide sufficient information that allows us to verify you are the person about whom we collected personal information or an authorized representative.
Describe your request with sufficient detail that allows us to properly understand, evaluate, and respond to it.
We cannot respond to your request or provide you with personal information if we cannot verify your identity or authority to make the request and confirm the personal information relates to you. We will only use personal information provided in a request to verify the requestor's identity or authority to make the request.
Non-Discrimination
We will not discriminate against you for exercising any of your CCPA rights. Unless permitted by the CCPA, we will not: Deny you goods or services.
Charge you different prices or rates for goods or services, including through granting discounts or other benefits, or imposing penalties.
Provide you a different level or quality of goods or services.
Suggest that you may receive a different price or rate for goods or services or a different level or quality of goods or services.
Other California Privacy Rights
California's "Shine the Light" law (Civil Code Section § 1798.83) permits users of our Website that are California residents to request certain information regarding our disclosure of personal information to third parties for their direct marketing purposes. To make such a request, please contact us via the form on this page and ensure to include in the request "California's Shine the Light law".
Consent
By using this Website, you consent to the collection and use of information as specified above. If we make changes to our Privacy Policy, we will post those changes on this page. Please review this page frequently to remain up-to-date with the information we collect, how we use it, and under what circumstances we disclose it. You must review the new Privacy Policy carefully to make sure you understand our practices and procedures.
Effective Date
This Privacy Policy was last changed on 03/01/2023 10:17 AM EST.