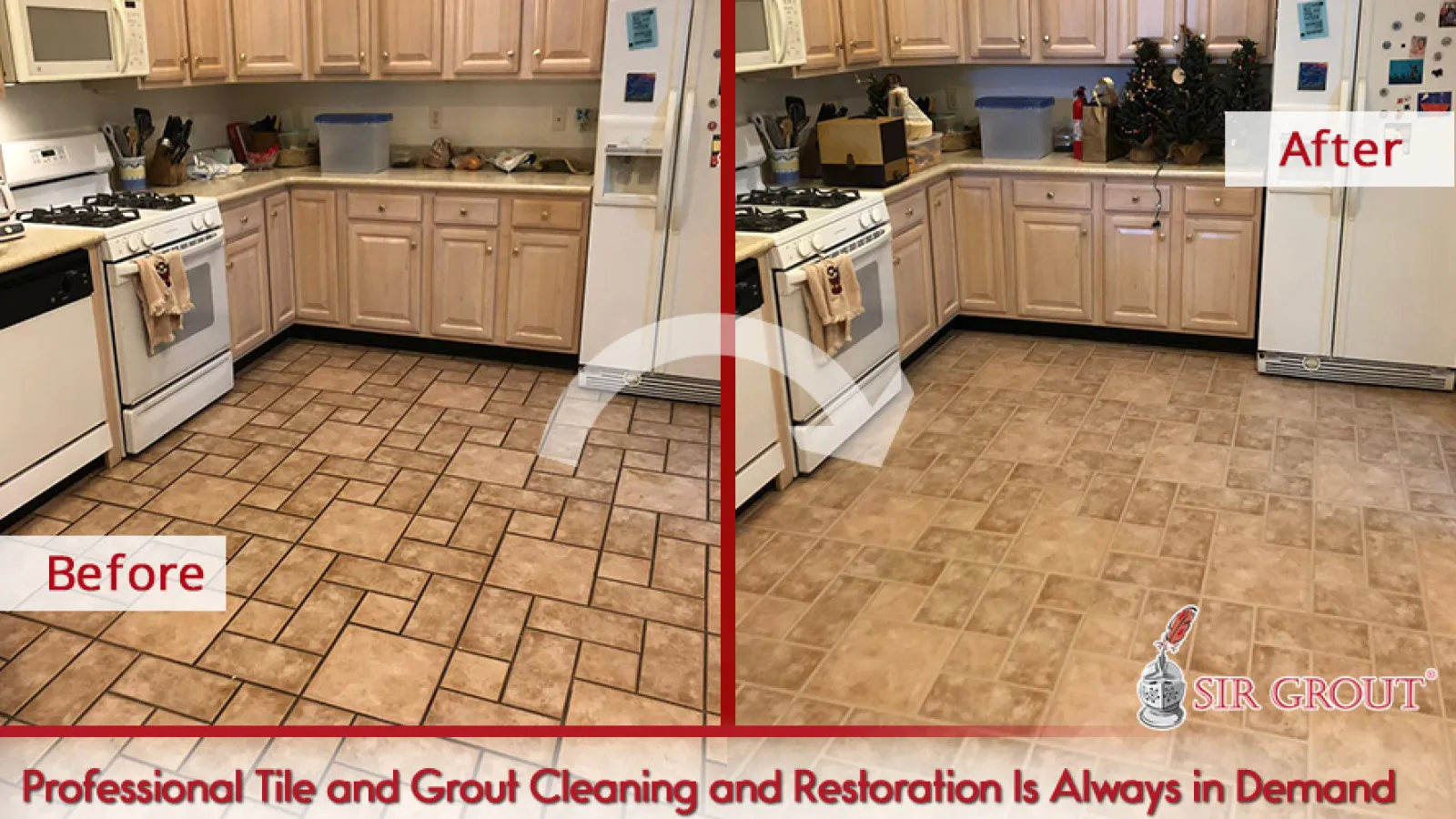 Tile and Grout Cleaning Franchise: A Great Business Opportunity
Tiles and mosaics have a long and varied history. Ceramic tiles, in particular, are one of the oldest forms of interior and exterior design. They have been used for many reasons, but their durability, beautiful aesthetics, and functional value are among some of the top reasons.
The word tile itself comes from the French word tuile, derived from the Latin word "tegula", which means a roof tile of baked clay. Ceramic comes from the Greek word "keramikos", meaning "of pottery" or "for pottery." It is related to the Indo-European word "cheros", which means heat.
Tile dates back to the oldest civilizations. Egyptians in the 4th millennium B.C. used tile to decorate their homes. It has never gone out of style, and through the decades, tile has become one of the go-to choices for elevating the appearance of a home. Today, tiles are more popular with consumers than ever, with the trend leaning toward the inclusion of grout as part of the design process of tile and mosaic projects worldwide.
The growth of the tile market shows no signs of slowing down. According to figures from the U.S. Dept. of Commerce & Tile Council of North America*, in 2018 "U.S. ceramic tile consumption through 2Q 2018 was 1.56 billion sq. ft., up 0.7% vs. 2Q 2017 YTD (1.55 billion sq. ft.)". With these statistics, it's clear the tile industry and consumer love for the product aren't going to go away.
Tile's versatility, functionality, durability, and aesthetic properties make it one of the best choices for backsplashes, shower, walls, patios, and flooring. As for application, residential consumers account for the majority of the global ceramic tile market. This is because ceramic tiles are used frequently in homes, apartments, and buildings. The business sector, however, also accounts for a large majority of the tile market, with restaurants, office buildings, and malls and stores incorporating tile into the design of their spaces. Cost-effectiveness and easy maintenance are two of the biggest reasons for this.
While tiles are prized for how easy it is to maintain them, that doesn't mean there is no maintenance necessary. In fact, a lot of factors can lead to damage to your tiles and particularly the grout used in the installation. Most consumers overlook regular maintenance of their tiles or perform poor maintenance routines, including improper cleaning techniques and using harsh chemical cleaners that can dull tiles and degrade the grout. That's why there are so many tile installations that eventually lose their beauty. In worst case scenarios, improperly installed or improper grout sealing causes damage even if a regular cleaning routine is in place.
What does all this mean to someone looking for a franchise they can turn into a successful business? It means that the tile and hard surface restoration industry is an industry in demand. With the popularity of tiles and consumer trends that point to continued use of tile in home renovations, new construction, interior/exterior design, owning a
Tile and Grout cleaning franchise
is a smart choice.
Sir Grout Franchise is the first home services franchise to offer grout and tile restoration, stone restoration, no sanding wood restoration process, and slip resistant applications to the consumer and commercial markets. When you purchase a Sir Grout Franchise, it's like purchasing five separate franchises with five times the opportunity for success. Sir Grout Franchise provides all of that in a single franchise opportunity.
When you purchase a Sir Grout Franchise, you're buying into a company with a solid reputation in the hard surface industry. Our customer feedback is a testament to the work we do, our professionalism, and our name in the industry. When you become a Sir Grout Franchise owner, you become a part of that outstanding legacy.
Unlike other companies in the hard surface restoration business, Sir Grout Franchise offer customers a written warrant. Many hard surface restoration franchises let owners choose whether or not they will stand behind their work. We insist on standing behind our work, which in turn makes our customers (your customers) confident in the services we provide. Helping customers restore their hard surfaces without spending a fortune on renovation, or a complete remodel is the goal of every Sir Grout Franchise.
The Sir Grout Franchise system is simple, easy to learn, not messy, and promotes a high rate of customer satisfaction, with very few negative customer call-backs. When our customers call, it's because they need our services and they know they can depend on Sir Grout Franchise to deliver. This means money in your pocket as a Sir Grout Franchise owner.
Our proprietary products and unique system are unsurpassed in the industry. At Sir Grout Franchise offers you
training and support
every step of the way. We stand behind our franchise owners and our work 100%. We offer a brand that is recognized in the industry and by consumers as the first name in hard surface and tile and grout restoration services. All this means you will be part of a highly successful franchise that can help you make your dream of being a business owner a reality. Sir Grout Franchise offers you support at every turn, ensuring your Sir Grout Franchise is a success.
As the statistic indicates, the tile industry isn't going away. There will always be a need for Sir Grout Franchise and the quality today.
If you found this article helpful, let us know in the comments section below. Likewise, feel free to share it using the share options in this page. Want us to cover another topic of your interest pertaining to Sir Grout Franchising? If so, then like us and follow us on social media, and post to any of our social media profiles the topic you'd like us to discuss:
Facebook Sir Grout Franchising
,
Instagram @SGFranchising
, and
Twitter @SGFranchising
.
Sources
*Tile Council of North America