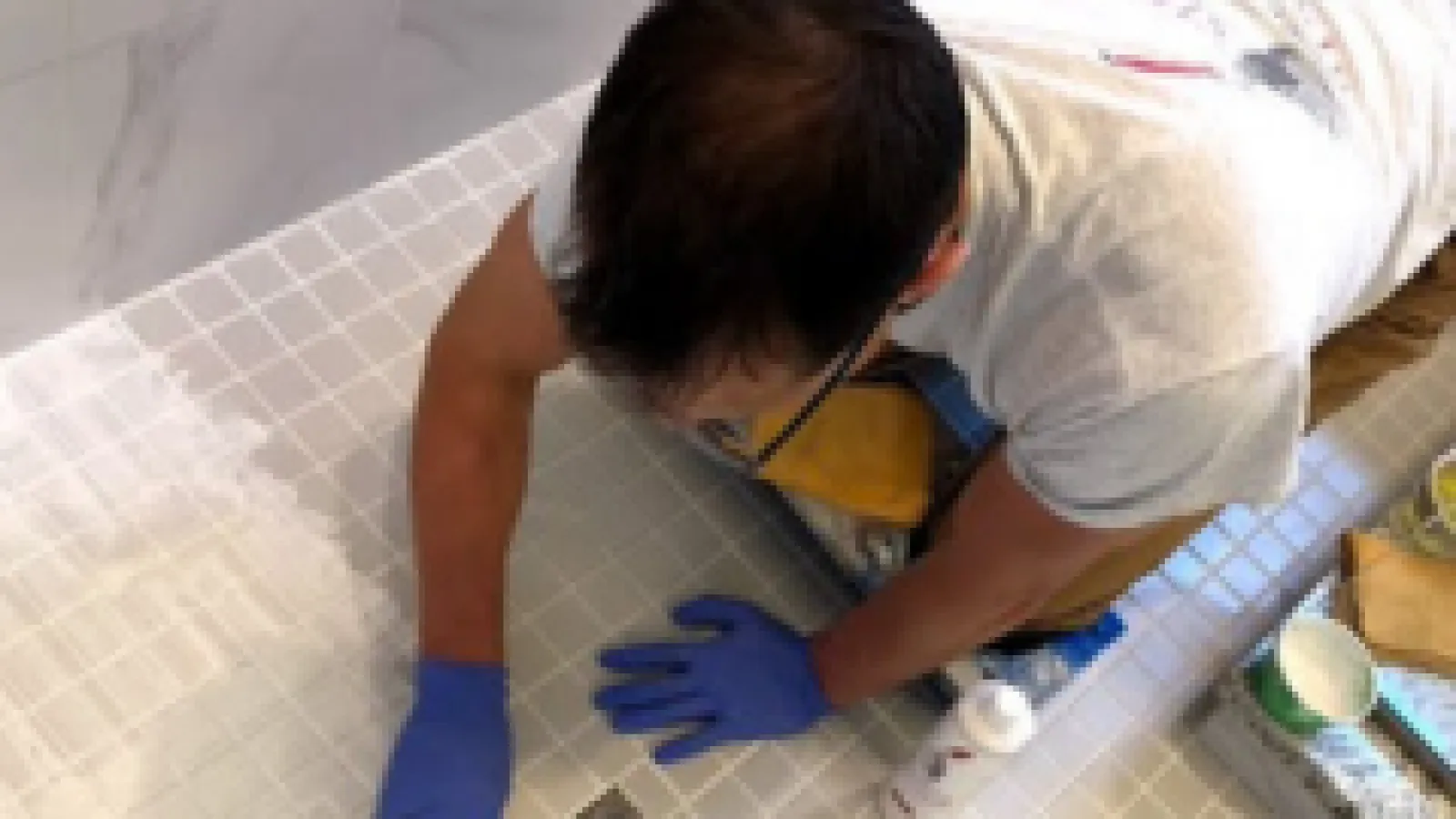 The Sir Grout Approach to Preparing Franchise Owners for Success
Buying a franchise can be one of the most exciting times of your life, but sometimes new business owners can get in over their heads. This happens when not enough thought goes into the type of franchise being purchased or the person buying the franchise has no experience at operating a business and doesn't get the support he needs from the franchise he's purchasing.
In short, new franchise owners who enter the franchise arena unprepared can quickly find themselves in over their head, especially if the franchise they buy doesn't offer adequate support for their franchise owners. This is never the case when you buy a Sir Grout franchise. Why? Because the Sir Grout approach to preparing franchise owners is designed to ensure success.

What exactly is the Sir Grout approach to preparing franchise owners for success? First, Sir Grout is a franchise that backs its franchise owners from the very beginning of the partnership. Owning a Sir Grout franchise is a true partnership. Sir Grout believes in preparing all of its franchise owners by providing extensive training in six major components, an online support system, and a personal call center that is in place to help make running your Sir Grout franchise more efficient and more profitable for you.

To start with, Sir Grout training is the best in the business. Even if you come into your Sir Grout franchise with no experience in hard surface restoration, our training will set you up as an expert in the field, with enough knowledge to successfully operate your Sir Grout franchise. The training is divided into six major components, including grout & tile, Slip resistant application, stone restoration, High durability coatings and sales and operations. These are the foundation of your Sir Grout franchise, and when you finish Sir Grout training, you will have the confidence of knowing that you understand every aspect of the franchise. This training is one of the key factors in the Sir Grout approach to preparing franchise owners for success.

First, you'll be trained in tile and grout. You'll receive 20 hours of extensive, detailed technical training about grout and tile restoration, and slip resistance treatment. You will walk away from this training, capable of handling these processes and able to assess and restore tile and grout and wood floors like a professional. In this training, you will also learn how to use many different machines that are used often by Sir Grout, and you'll be trained to use the tools, cleaners, and other products Sir Grout uses to restore old tile and make it look new again.


Then you'll have about one hour of slip resistance training that covers how to apply the slip resistance product, how it works and what surfaces it can be used on. The third step is training in no sanding wood restoration which covers how to test a surface, how to identify good candidates for the process, how to prepare the floor, and how to apply the finish. We also discuss different types of wood floors and their characteristics. All of the trainings mentioned above are an essential part of what you will be doing on a day to day basis. As a Sir Grout franchise owner, you want to be able to perform these services and understand how they work so you can be part of your staff training.

Sir Grout will also provide you with a vast amount of training in stone restoration. You'll have approximately 45 hours of intensive stone restoration training. You'll learn about various stones and their characteristics and see how to best restore and maintain them. This is the meat and potatoes of a Sir Grout franchise and we provide you the necessary tools and training to give you confidence.


As a Sir Grout franchise owner, you will also receive specialized training in our Microguard high durability coatings. This product was originally designed by NASA's former head of coatings and made to withstand the extreme conditions in space. Here you'll learn how to apply this product to the surfaces where it can be used. This module lasts two and a half days and covers OSHA safety procedures, understanding the types of surfaces that can be coated, how to prepare a surface for a high durability coating, proper mixing and application, and how to troubleshoot any situation that arises in the field.

Finally, you will be trained on the sales and operations of your Sir Grout franchise. You'll learn how to approach customers, how to maintain the Sir Grout reputation, and how to bring in repeated customers. We will teach you Sir Grout's proprietary sales methodology and how to use our software system. This component provides training on all of the tools you'll need to give your new franchise the best chance for success.

Sir Grout training is the foundation of your success. We want you to be confident as a Sir Grout franchise owner because that confidence is a vital part of your Sir Grout franchise success. Confidence in knowing you have the expertise to provide the services your customers need and the quality and customer service skills to keep them coming back.

At Sir Grout, after we've prepared our franchise owners for success, we continue to provide support that allows them to grow and to continue to build on that success. Our online support, access to promotional materials, and support staff are always there to answer any questions they may have. This ensures that they will always be up to date and ready to handle any situation.

A strong SEO optimized web presence is one of the key components to the continuing success of our franchise owners. That's why Sir Grout proudly provides the solutions for a strong online presence for our brand and our franchise owners. We provide our franchise owners with SEO optimized web sites designed to keep your franchise in the top local searches to, therefore, help maximize visibility, leads, and sales.

One of the highlights of Sir Grout franchise ownership, of course, is the Sir Grout call center. This is where appointments are set, customers are contacted, and email confirmations are sent to follow up with the client's appointments. We do this for you, which allows you to focus on the jobs you have. This alone is worth its weight in gold and contributes greatly to your success. The tools and online scheduling here make it easy for you as a Sir Grout franchise owner to know exactly what your days are going to look like, which means you will always be organized and on top of all your appointments. This centralized approach to customer management means your customers will never be overlooked and that all of your customers receive a consistent level of attention and care.

Sir Grout is a leader in the hard surface restoration industry and proud to be on the Entrepreneur list of top 500 franchises for 8 years in a row.

Owning a Sir Grout franchise means you are a part of a successful company that will only continue to grow. A Sir Grout franchise is your path to the financial independence and success you've always dreamed of as business owner.
Interested in becoming a franchisee and joining Sir Grout's big family? Contact a franchise specialist by filling out the form below to learn more.