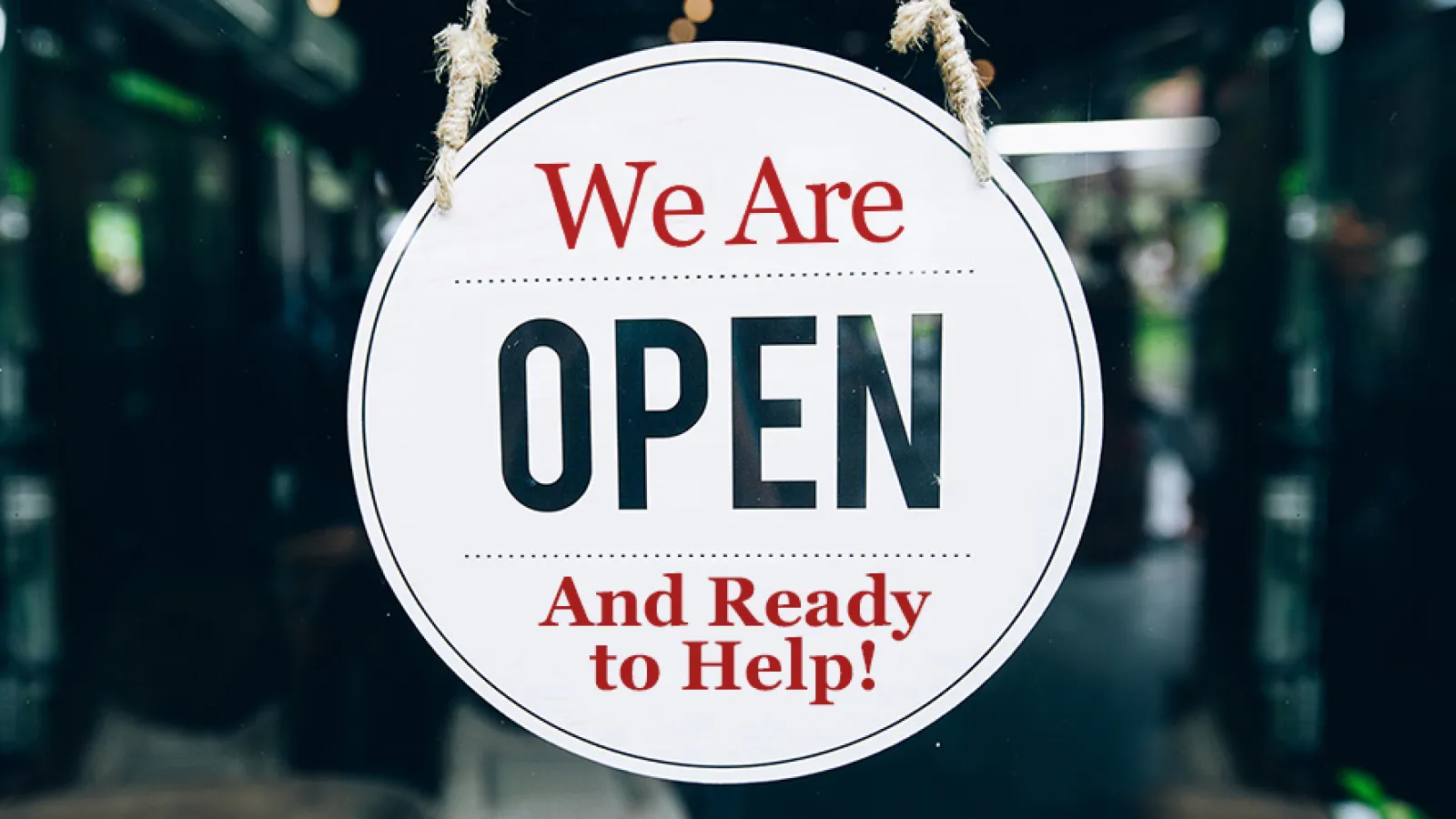 Is It a Good Time To Start a Business During COVID-19?
The COVID-19 pandemic has hurt many of us. Americans have lost their jobs, businesses have closed their doors permanently and uncertainty about the future hovers too close for comfort. The pandemic has forced many of us to re-think our future and re-invent ourselves.
For many, this means finding a new career or a new way to put food on the table. Is starting a business during COVID-19 a good idea? The answer is yes. The key is finding a business that can survive and is needed regardless of the circumstances. Hard surface repair and restoration is such a business, and there's no better way to become a part of this industry than with Sir Grout.


What Makes Sir Grout a Good Business to Start During COVID-19?
Regardless of the economic climate, consumers can't overlook issues in their homes that need attention. Sir Grout provides services that customers need. In our article entitled
Per Warren Buffett's Definition of a Successful Business, A Sir Grout Franchise is a Wise Investment
, he states one of his secrets to success is "buying into well-known businesses that are easy to understand and will generate profits for a long time to come, like brick, insulation, carpet, and paint manufacturers."
Even when times are tough, certain hard surface issues demand attention. Consumers can't put off fixing mold problems in their tile grout because there are tough times. They can't risk more extensive damage to their showers or kitchens from water damage because times are tough. Repairing hard surface damage to your home isn't a luxury you can wait to purchase. When issues with your hard surfaces occur, they need to be addressed regardless of what else is going on. That's the part that makes you, as a Sir Grout franchise owner, essential to consumers.
Service franchise businesses like Sir Grout fall into this category, making them "essential" services even during a pandemic or a downturn in the economy. During the great recession, which began in 2007, Sir Grout continued to grow every single year. By July of 2020, our company had rebounded successfully from the Covid pandemic, with call and appointment volume each month exceeding the previous year, demonstrating that consumers always want to feel and look clean and protected.
One customer said, "We couldn't really afford to have our shower completely rebuilt, but we had no choice. It was in bad shape and there was black mold. Sir Grout was affordable and only performed the services necessary to make our shower look new again."


Sir Grout Successfully Adapted to the Pandemic
We've been able to adapt to the pandemic in a way that allows us to continue to provide our high-quality services while giving customers the peace of mind they desire. We've accomplished this by following CDC protection guidelines for everyone's safety and by offering our clients a choice between face to face appointments and virtual appointments via video calls. We clean and sanitize all surfaces before we begin work, which helps build upon the confidence our customers are looking for.
Sir Grout Franchise Owners Get Extensive Training in Key Areas
Sir Grout provides not only one but five key hard surface restoration services that are in high demand given the need for homeowners, business owners, and brokers or real estate agents to maintain or increase their property's value. These services include grout & tile restoration, stone restoration, no sanding wood restoration, slip-resistant applications, and high durability coatings - it's like having five businesses for the price of one.
Training and extensive support are part of what makes Sir Grout the right franchise choice for anyone who is looking for the best chance of success as a business owner. With a Sir Grout franchise, you not only get the products and services that consumers need, you not only get the adaptability necessary to survive during tough times, but you also get the training and support necessary to make you an integral part of the hard surface restoration industry.
Our extensive training prepares you for whatever situation comes your way:

Grout & Tile Slip Resistance Applications ‐ We give you about 20 hours of comprehensive technical training on grout and tile restoration, no sanding wood floor restoration, and slip resistance applications. During this training, you will learn how to use several machines, tools, and chemicals to clean and restore tile and grout to its former beauty. You'll have the confidence to walk into any tile and grout job, assess the situation, and propose and carry out the necessary steps to take care of customer tile and grout needs.

Stone Restoration ‐ We give you approximately 45 hours of intensive stone restoration training. You'll learn about various stones and their characteristics. We will show you how to best restore and maintain them. This is the meat and potatoes of a Sir Grout Franchise and we give you the necessary tools and training to give you confidence.

High Durability Coatings - As a Sir Grout Franchise owner, you will also receive specialized training in our Microguard high durability coatings. This product was originally designed by NASA's former head of coatings and made to withstand the extreme conditions in space. Here you'll learn how to apply this product and all about the surfaces where it can be used. This module lasts two and a half days and covers OSHA safety procedures, understanding the types of surfaces that can be coated, how to prepare a surface for a high durability coating, proper mixing, and application, and how to troubleshoot any situation that arises in the field.

Sales & Operations ‐ You'll get around 20 hours of sales and operations training that teaches you Sir Grout's proprietary sales methodology, how to use our software system, and how to implement all of the tools you'll need to make your franchise successful.

Online Learning, and Support System
On the back end of our training and support system for Sir Grout there is excellent online support. We will provide you with phone support 7 days a week to answer any technical and operational questions you have. This is just another way to show you Sir Grout always has your back.
For those looking to take the plunge into business ownership, consider a Sir Grout franchise. The pandemic has changed the ways many franchise businesses operate, but at Sir Grout, our tried and true business model remains extraordinarily viable. We deliver products and services consumers always need.
Interested in becoming a franchisee and joining Sir Grout's big family? Contact a franchise specialist by filling out the form below to learn more.