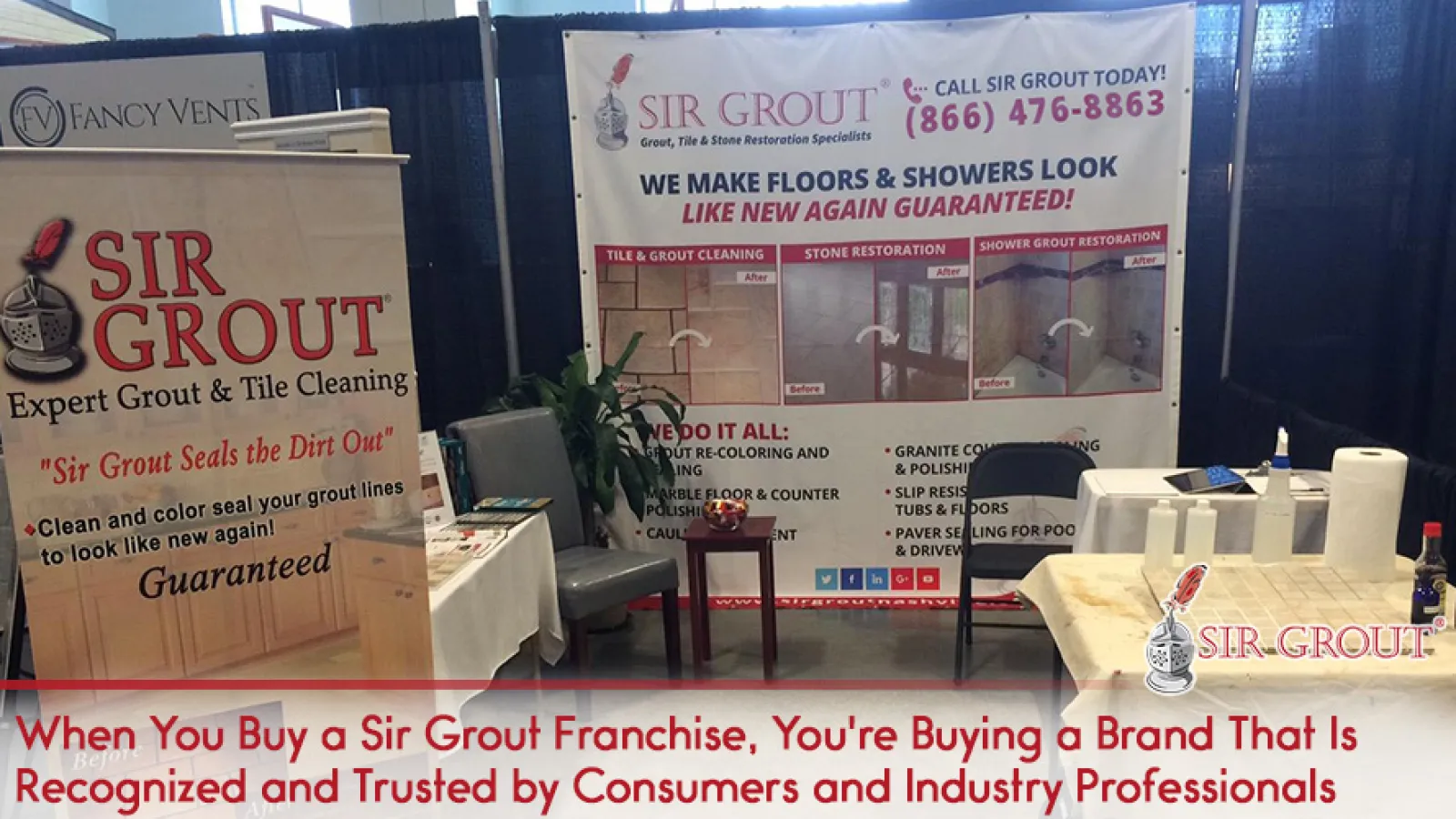 Can You Make a Sir Grout Franchise a Family Business?
There's no doubt a Sir Grout franchise is a great way to get into business for yourself. Sir Grout has built a solid reputation as the best hard surface restoration company in the industry, so when you buy a Sir Grout franchise, you're buying a brand that is recognized and trusted by consumers and other industry professionals alike. This means you are getting a business that will continue to provide solid income for your future. With this in mind, a Sir Grout franchise is a business you can buy now and keep in the family.
Can You Make a Sir Grout Franchise a Family Business?
Yes. Not only can you pass your Sir Grout business on to family members as years go by, you can involve the family in the business from the minute you open the doors to your Sir Grout franchise. Sir Grout provides extensive training in all aspects of hard surface restoration that can turn you into a hard surface restoration expert. It isn't uncommon for families to participate in this training together in order to ensure that those members of a family who will be working in the business are all qualified in the hard surface restoration business. This training can also ensure that everybody understands the business from every aspect, making it easier for family members to work together to make everything run more smoothly. Major training modules that you receive with a Sir Grout franchise include the following:
Grout & Tile, No Sanding Wood Restoration, Slip Resistance Applications
‐ A Sir Grout franchise gives you 20 hours of intense technical training designed to make you an expert in grout and tile restoration, no sanding wood floor restoration and slip resistance applications. You learn how to operate specialized machinery and tools and how to use chemicals for cleaning and restoring grout. You also get an hour of slip resistance training and no sanding wood restoration training that covers testing a surface, preparing a floor for the process, and how to apply the finish.
Stone Restoration
‐ 45 hours of stone restoration training where you learn about a variety of stone surfaces and their specific characteristics. This module teaches you how to restore all types of stone surfaces and how to maintain them properly.
High Durability Coatings
‐ As a Sir Grout franchise owner, you receive specialized training in our Microguard
high durability coatings
. You'll learn how to apply the product properly and under what circumstances it can be used. You will learn about the types of surfaces where this product can be used, how to prepare the surface, how to properly mix the product, and how to troubleshoot any issues as they arise.
Sales & Operations
‐ 20 hours of sales and operations training that teaches you Sir Grout's proprietary sales methodology, how to use our software system, and how to implement all of the tools you'll need to make your franchise successful.
All in One Digital Marketing
‐ Sir Grout franchise owners each get an online presence that includes individual professional websites. Each website is optimized for SEO and designed to make your franchise easy to find when customers are looking for professional hard surface restoration services. The websites come with email marketing, Pay per click options, local maps, and Geo-specific content. This digital presence is designed to help your Sir Grout business reach its maximum potential.
Sir Grout Call Center
‐ The Sir Grout Call Center handles your phone calls, sets appointments, and sends email confirmations to your customers. This means you get to spend more time focusing on the customers and getting jobs done.
Looking to the Future with Sir Grout
Many Sir Grout franchise owners treat their franchise as a family business from the beginning, deciding who is in charge of various aspects of the business right up front. One family member might be better at speaking with customers while another family member's skills are best utilized in the field. Regardless of how you want to distribute responsibilities, a Sir Grout franchise has plenty of roles for individual members of a family working together to build a strong family business.
A Sir Grout franchise can be passed on from one generation to the next. Because a Sir Grout business has products and services that are always in high demand, your franchise will continue to grow through the years, making it the perfect candidate for a family business. A Sir Grout franchise is like having five franchises is one, with services that include tile and grout restoration, stone restoration, no sanding wood floor restoration,
slip resistant applications
and high durability coatings. These services will always offer a great return on investment (ROI). There really is no better way to ensure you're buying a franchise that will provide you and your family with financial security for as long as you want to operate the business.
If you're ready to make Sir Grout your family business, you can
click here to speak to the Sir Grout founders
who can get you started with a Sir Grout family business today. With Sir Grout, you can build a better future for your family.
If you found this article helpful, let us know in the comments section below. Likewise, feel free to share it using the share options in this page. Want us to cover another topic of your interest pertaining to Sir Grout Franchising? If so, then like us and follow us on social media, and post to any of our social media profiles the topic you'd like us to discuss:
Facebook Sir Grout Franchising
,
Instagram @SGFranchising
, and
Twitter @SGFranchising
.