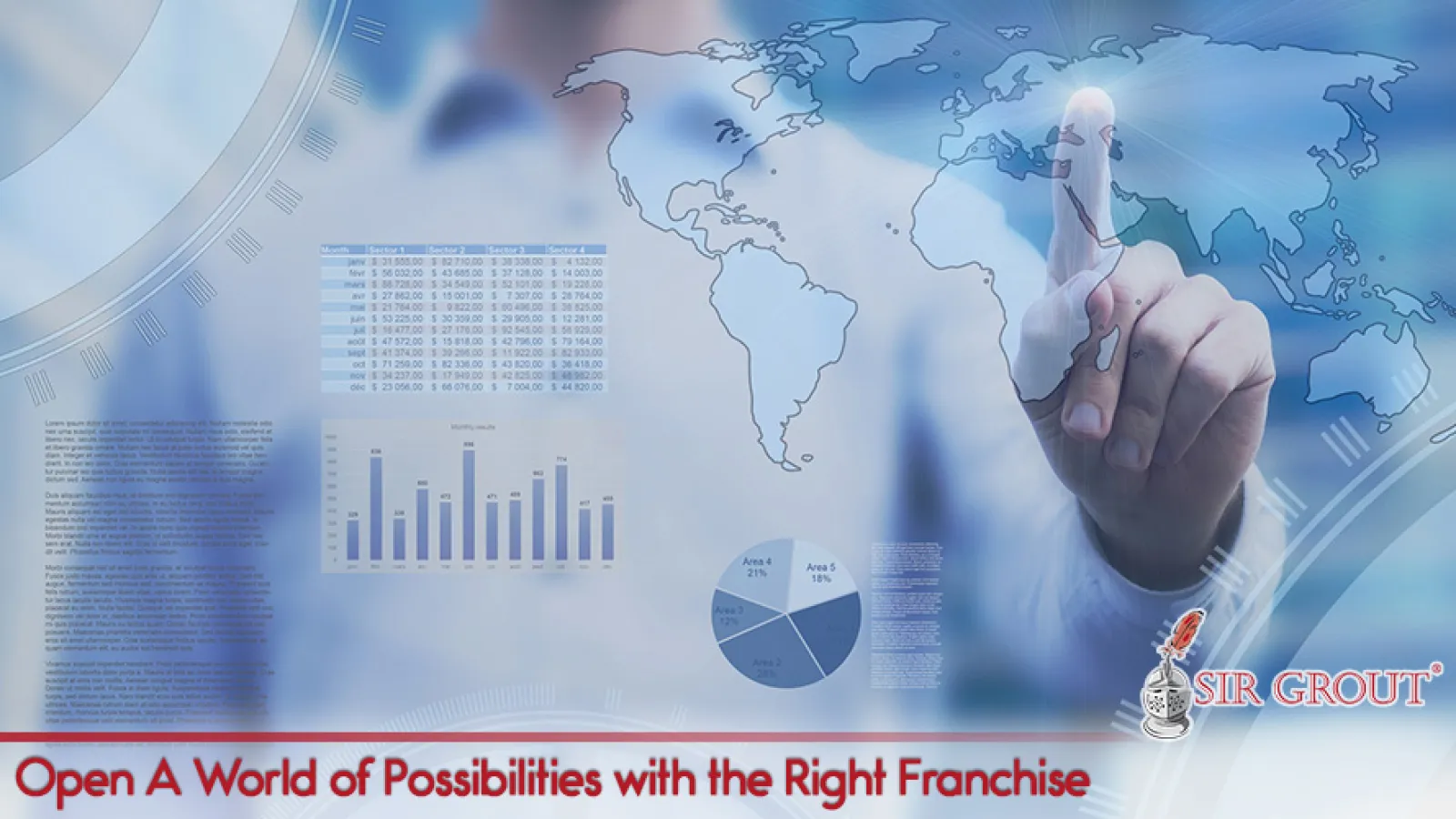 10 Things to Consider When Investing in a Franchise
Franchises are a great way to jumpstart your career as an entrepreneur. One of the main advantages of franchises is that they have an established business model and, in many cases, are a
recognized brand
. This alone can open a world of possibilities for new business owners, and it is why they are so popular among people who want to be their own bosses.
With that being said, there are a few things you should consider before tying your money up in this type of financial commitment. Here are 10 questions to consider before deciding if a franchise is right for you:
Is the Industry Growing, and is There Continuous Demand for its Products/Services?

The first thing you need to do is research to see if there's business in the business.

Some industries have plateaued and are saturated, which can make it hard for new franchises to succeed. Some, however, keep growing every year.

You should evaluate the local demand for the product or service you would be providing. What's popular in one city might not be popular in another.




Is it a Trustworthy Company with Years of Proven Experience?

A franchise, like any other investment, is not without risk. That is why it is important to choose a company with a proven track record of success, a Well-established business model, and a good reputation. Do your research and try to find out about the franchisor's business record, infrastructure, and if any legal action has been taken against it.

Much of this information is publicly available through consumer protection agencies, franchise associations, as well as local, state, and federal government agencies. You can also interview current and former franchisees to learn more about the business from their perspective.




What Are the Costs of Buying This Franchise?

Ask the franchisor to provide information about all upfront costs associated with buying into the franchise and the projected costs for the first couple of years. Other costs that are not associated directly with acquiring the franchise may include rent and utilities, travel expenses for training, accounting fees, insurance, among others.

Additional costs typically can include training, equipment needed to run the business, marketing materials, and a one-time fee paid upfront.

These costs can vary depending on the local economy, size of the territory, market conditions, and a host of other factors.



Is Being a Franchise Owner Right for You?

It is important that you do a self-assessment to determine if the entrepreneurial and franchisee lifestyle is right for you. Keep in mind that this type of venture requires you to be involved in all the aspects of the business, including hiring, book-keeping, inventory, and customer service.

It also can become a routine job, which can be boring for some people.

The most successful franchisees tend to be people who are used to following rules and working within a structured system, according to an article published in Forbes magazine. If you are itching to let your creative side loose, a franchise might not be for you.



How Would the Communication Between You and the Franchisor Work?

Buying into a franchise is a long-term commitment, possibly even a lifetime commitment. That's why it's important to make sure you understand the extent of the franchisee-franchisor relationship, how the franchisor supports its franchisees, how the parent company will be compensated, what such compensation covers, and what you can expect, if anything, in return for your payment.




What Do Other Franchisees Say About the Company?

A good way to figure out the type of relationship a franchisor maintains with its franchisees is by contacting current and former franchisees.

If you manage to get in touch with any of them, ask as many questions as you can think of, taking into consideration that their experience may be unique to them. You should ask current franchisees how satisfied they are with the agreement and learn why former franchisees left the franchise.

Though their challenges could very well be different than the obstacles you'll face, they can still paint a picture of what you can expect moving forward and what the relationship with the parent company might be like.


Are You Aware of Future Expansion Plans?

Ask the franchisor to disclose any plans for expansion and pay close attention to your market. See if
you will be granted exclusivity in your market or territory so you don't have any direct competitors that could hinder your potential for earnings. Find out if the franchisor has any plans to introduce new products/services and if they'll be available to you. You need to carefully evaluate any expansion plans and how they might benefit or handicap your investment.



Do You Share the Company Values?

A company's core values guide its actions and are what make it unique.

Make sure your own values are in line with the franchise values so you aren't forced to embrace and advertise values that you don't share.



What Kind of Support Can You Get from the Franchisor?

Every franchisor is different when it comes to the support its willing to give franchisees. Some offer full support in a variety of areas, while others provide minimal help.

Ask your prospective franchisor enough questions to ascertain the level of support it offers to franchisees and how involved the parent company is.



Are Your Skills a Good Match for the Franchise

There is a common misconception that because a franchise is a well-structured business, anyone can run one. Nothing could be further from the truth.

Even though successful franchises follow a specific structure and a proven business model that works for most, you still need a certain set of skills to be able to run the business.

List all the strengths and weaknesses you think you have and consult friends and family so they can help you figure out which franchise might best fit your skills and personality.
Buying a franchise is a great way to start your career as an entrepreneur, however, you should consider the questions above in order to determine whether it is a good fit for your lifestyle and goals.
How a Sir Grout Franchise Fulfills All of These 10 Conditions
Sir Grout Franchise is a
franchise opportunity
that provides multiple streams of income for franchisees, and it's the only hard surface restoration company that has ranked in Entrepreneur magazine's Top Franchises List for 9 years in a row.
Sir Grout Franchise provides franchisees with comprehensive support, including extensive training programs, business tools, and marketing strategies. Additionally, you'll have access to superior proprietary products and state-of-the-art technology. Our training sessions are not only limited to the services themselves but also include a sales and operations component to aid franchisees who are not familiar with these aspects of the business. The franchise founders, who are experienced entrepreneurs with a proven track record in sales and business development, offer their constant support.
The need for home improvement is always on the rise. With new commercial and residential buildings going up, new surfaces being installed, and old surfaces needing restoration, the demand for hard surface restoration services is unlikely to decrease anytime soon, which offers new business opportunities for franchises like Sir Grout Franchise.
Sir Grout Franchise has been offering franchise opportunities for over 9 years and has been in business for 11 years. Many of our franchisees have had over a million-dollar earnings. Currently, we have 39 franchise territories nationwide, and we are continuing to expand our horizons.
Does this sound like something you'd like to be a part of? Sir Grout Franchise is always looking to expand its team by adding new franchises in an increasing number of locations. Feel free to
contact
us by filling out the contact form on this page to speak to one of our experts. You'll get the satisfaction of being your own boss and the owner of one of the most successful franchises in the hard surface restoration industry.
If you found this article helpful, let us know in the comments section below. Likewise, feel free to share it using the share options in this page. Want us to cover another topic of your interest pertaining to Sir Grout Franchising? If so, then like us and follow us on social media, and post to any of our social media profiles the topic you'd like us to discuss:
Facebook Sir Grout Franchising
,
Instagram @SGFranchising
, and
Twitter @SGFranchising
.
Sources:
All USA Franchises
Entrepreneur
QSR Magazine
HBR