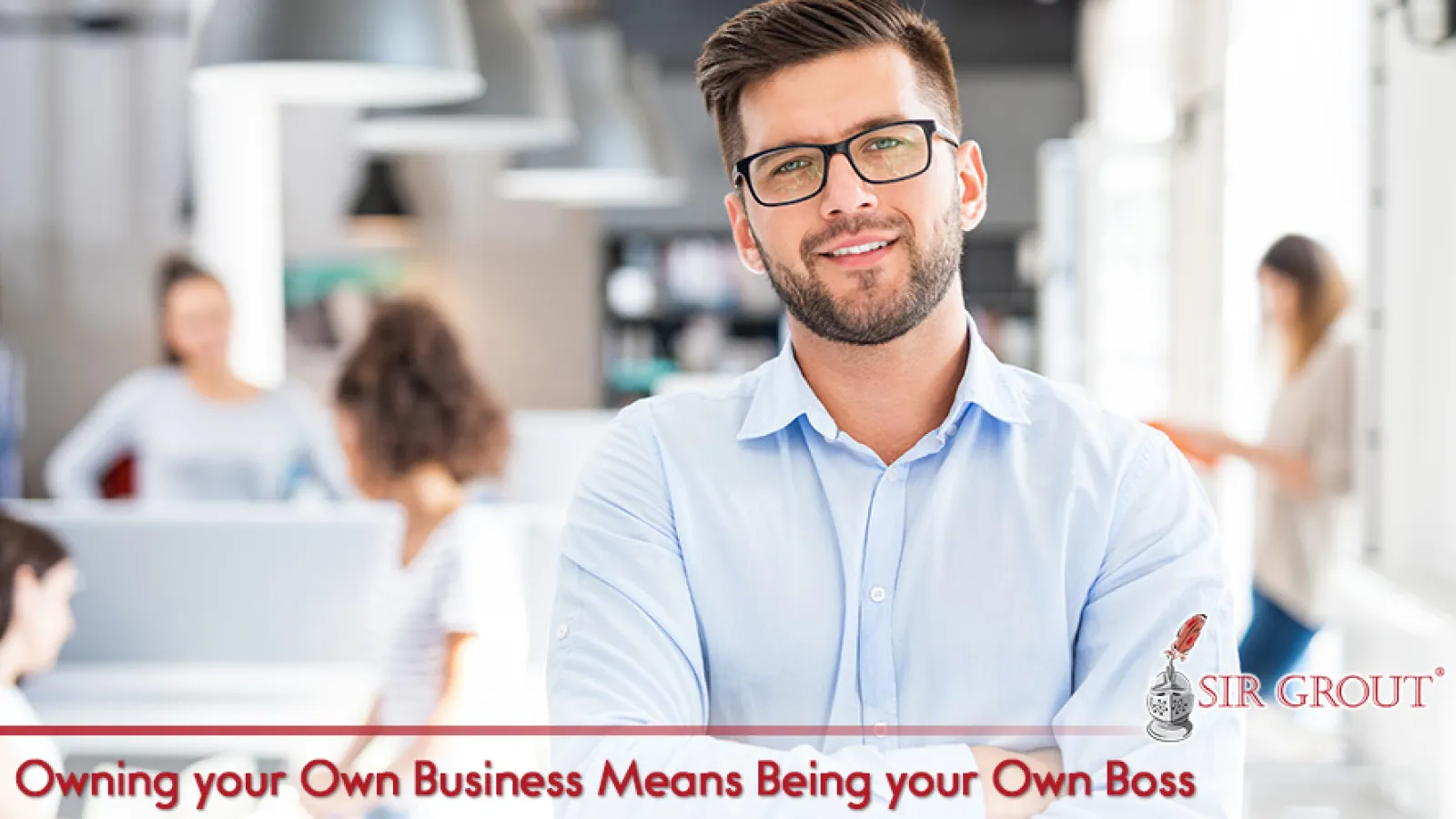 Top 5 Advantages of Buying a Franchise
Have you ever thought about owning your own business? Many people have. The advantages of owning your own business can be extremely rewarding. Owning your own business means being your own boss and taking charge of your financial future. It shows you have something solid you can build your future on. The big questions is, should you build a new business from the ground up or should you buy a franchise?
For many people, buying a franchise is the best way to go. As stated in the Advantages and Disadvantages of Buying a Franchise article from All USA Franchises, "Even if you have the resources to buy a franchise and the business experience to operate one successfully, it's important to consider all the advantages and disadvantages…" The article goes on to explain that some of the advantages of buying a franchise could, under some circumstances, be a hinderance as well. Here are five top advantages of buying a franchise.

1) Brand Recognition ‐ This is no doubt one of the biggest reasons to buy a franchise. Starting a new business is starting something with no name recognition at all. This means no product recognition and no reputation with customers. The importance of brand is explained in the Why Brand Building Is Important Forbes article, "Brands outlive products. Brands convey a uniform quality, credibility and experience. Brands are valuable." The article goes on to say that a lot of companies include the value of the brand on their balance sheets. Consumers recognize and trust brands they know. As a franchise owner, this can translate to success for you.


2) Built-in Customer Base ‐ Having a built-in customer base is another top advantage of buying a franchise. According to the Small Business Administration, a new product or business can take three years to become profitable. A lot of this time has to do with introducing an unknown product and waiting for consumers to catch on. As the owner of a franchise with a recognized name and product, you already have access to a built-in base of customers that you can be servicing immediately. This is one of the reasons the Small Business Administration is more likely to loan money to someone opening a franchise. The odds for success are vastly improved.

3) Dedicated Territory ‐ Most franchisors give their franchisees dedicated territory and guarantee there will not be another of their franchises opened with a set amount of distance from that franchise. That is one way the franchisor helps prevent competition between franchise owners. That won't prevent you from competing with similar businesses, but at least you won't be competing with your own product.

4) Tested Products and Services ‐ Buying a franchise means you will already have access to a tried and true product or service. This is a big advantage over a start-up where you have no idea how your product or service will go over.

5) Extensive Training ‐ Most franchisors offer their franchisees training that helps them learn what they need to know to immediately start making money. Franchise training means you won't have to spend years learning the ropes and trying to figure out how the business works best. Franchises come with a tested business method that has already been proven successful. Your access to the training for this method of operation means you can be a part of the franchise's success.


A Sir Grout franchise is the perfect example of a franchise that you can get started with immediately. A Sir Grout franchise is part of an industry that is always in demand. Let's face it, the hard surface restoration business is not going away. There is always a need for hard surface restoration, tile and grout work, and stone honing services, both in commercial and in residential settings.

Because a Sir Grout franchise is like having five franchises in one, you will always have customers who need your services. These services include stone restoration, tile and grout restoration, slip resistant applications, and high durability coatings which means you aren't limited by a single service. New homes are being built all the time and older homes are always being restored. A Sir Grout franchise puts you in a position to be able to take on all of these jobs, giving you a sustainable and profitable franchise business.

As far as advantages go, Sir Grout checks all the boxes. You get extensive training in all of the products and procedures you'll be using, a 24/7 support line, and a dedicated business center that handles all of your scheduling for you. Not all franchises can offer this invaluable service to their franchisees.


As a Sir Grout franchise owner, you will be part of a nationally recognized name in the hard surface restoration business with a great service and top-notch products that have a proven track record of success. Sir Grout has consistently been placed on the 500 list compiled annually by Entrepreneur Magazine, featuring the most successful Hard Surface Restoration franchising businesses in the United States. This recognition is a testament to the strength and integrity of Sir Grout as a company and another reason a Sir Grout franchise is a great opportunity for anyone who is looking for a solid franchise opportunity.

Interested in becoming a franchisee and joining Sir Grout's big family? Contact a franchise specialist by filling out the form below to learn more.