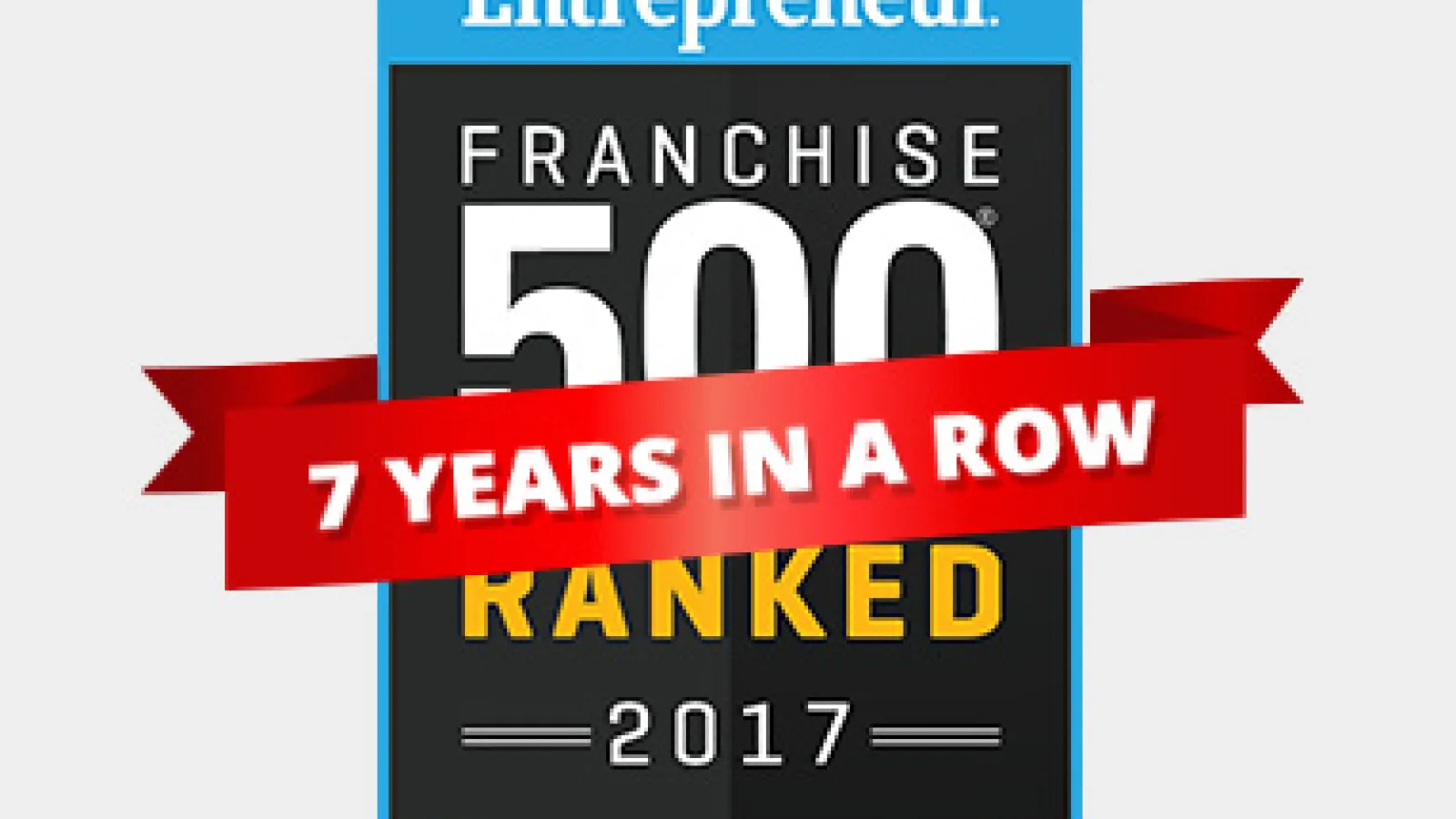 Entrepreneur Magazine's 2017 Franchise 500® List Recognizes Sir Grout as One of the Leading Home Improvement Franchises for the Seventh Year in a Row
The hard surface restoration franchise reaffirms its status as one of the leading companies in its field by ranking yet again on the exclusive list.
Cumming, GA - (PRWEB - 01/24/2017 7:00 AM EST) - For the seventh consecutive year, Sir Grout, the hard surface restoration franchise, has earned a spot on Entrepreneur's annual Franchise 500® list, which ranks companies based on factors such as unit growth, investment costs, and brand stability, as well as brand awareness and social media scores.
"We are thrilled to once again be ranked on the Franchise 500 list since we are always striving for excellence in all aspects of our business," said Jeff Gill, Co-President of Sir Grout. "What makes our business model so successful is that it offers affordable start-up costs, extensive training, and digital marketing support, making it an excellent ROI opportunity in the home improvement industry," he added.
The prestigious Franchise 500® ranking is based on 5 pillars: costs & fees, size & growth, support, brand strength, and financial strength and stability. The rank is then determined for each franchise via a formula that evaluates its scores in each of these areas. Sir Grout has consistently delivered a top-notch performance in all domains, standing out for characteristics such as low start-up costs, in-house financing for franchise fees, and a dedicated 24/7 call center.
Co-President Tom Lindberg added, "we are proud to say that our call center is staffed in the US and answers 96% of all calls before the third ring! We also rely on a mobile and cloud-based CRM (Customer Relationship Software) that allows franchisees to manage, track, and complete all client requests in the palm of their hand... but most importantly, this system allows Sir Grout to optimize the service delivery process and customize and improve relationships with consumers."
Beyond evaluating traditional metrics, Entrepreneur factors in key determinants such as social media presence, which is essential for a franchise's success in today's fast-paced digital world, as pointed out by Jason Feifer, editor in chief of Entrepreneur: "Like every industry, franchising is ever-evolving and must smartly react to new technologies and consumer demands. We know it takes a lot to stay competitive, and are excited to celebrate those that do it best." Sir Grout has proven to have a strong digital media presence, which has contributed to its sustained success.
Sir Grout's solid digital marketing strategy has allowed their business to exponentially grow over the last 4 years, making it the most successful form of advertising with the highest ROI (Return on Investment) over all local franchises. To keep the momentum going, this year, they added in an integrated Online Review Capturing and Email Marketing system that has provided additional revenues and value to their local franchises and the national franchise as a whole. Furthermore, the excellent online reviews for many Sir Grout locations has led them to become recipients of several customer service recognitions, including the prestigious Angie's List Super Service Award, which is reserved for businesses that maintain an "A" rating in overall grade, review period grade, and recent grade.
Sir Grout has continuously proven itself to be a solid franchise year after year. The tile & grout services franchise not only managed to rank once again on the list but also improved its ranking by climbing 99 spots from last year. It ranked in the top 25 in the Home Improvement Maintenance category and in the top 50 percent overall, and it is the only tile & grout services franchise included in the list. This non-stop success cements Sir Grout's status as one of the top home improvement franchises today.
As part of their continuous expansion plan, Sir Grout is looking for creative self-starters who are looking for both financial and personal independence and a tried-and-true business model. Franchisees can take advantage of the know-how and experience of other owners and rely on the assistance of the company's founders to get the best start.
For more information on how to join the thriving franchise, visit their website
www.franchise.sirgrout.com
. To view the complete Franchise 500® list,
click here
.