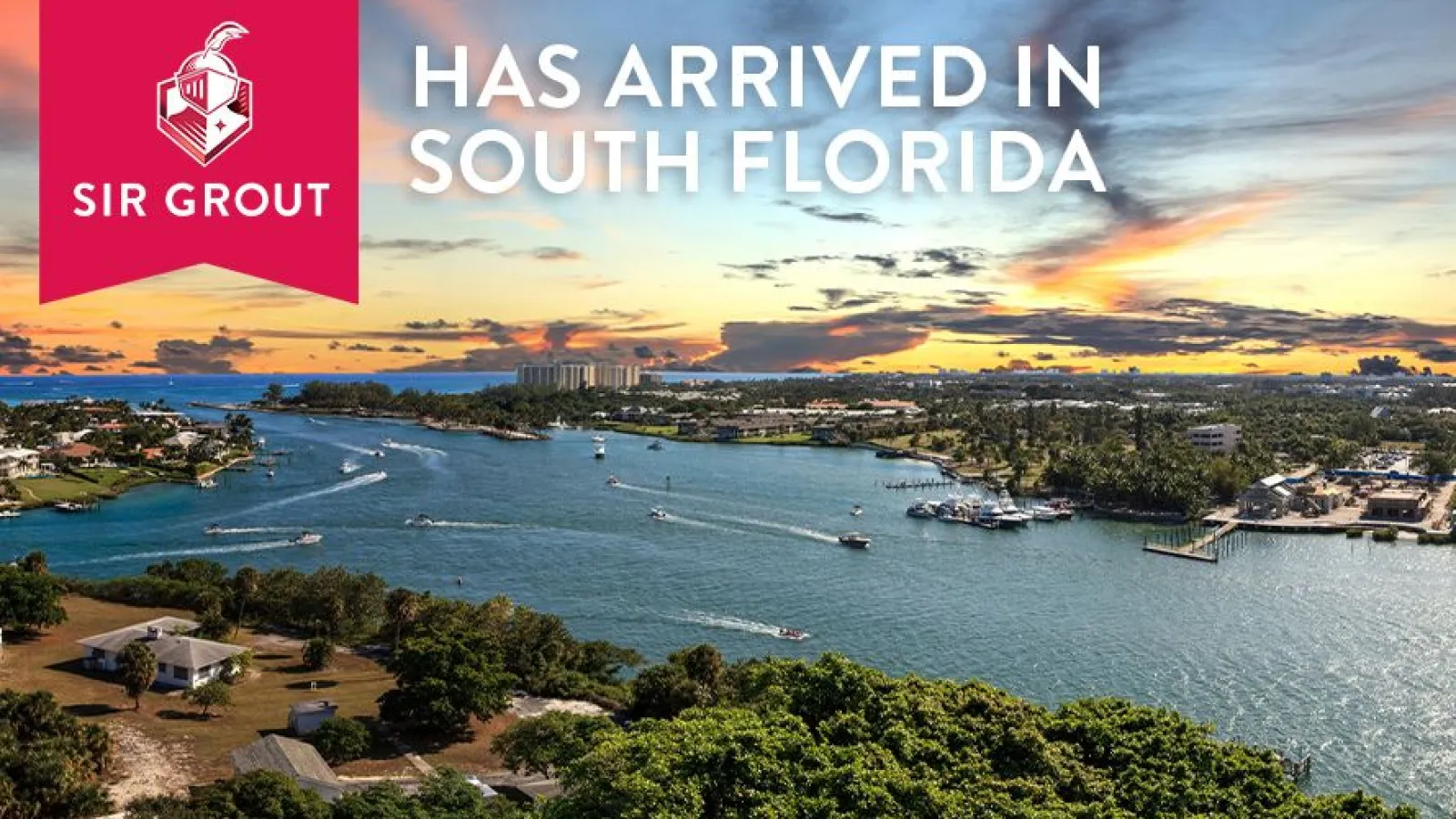 Sir Grout's Outstanding Hard Surface Restoration Services Are Now Available in Jupiter, FL
Sir Grout continues to expand with the opening of this new franchise, reinforcing its leadership in the hard surface restoration industry.
JUPITER, FL, - (07/17/2022 10:00 AM EST) - Sir Grout, the leading brand in the hard surface restoration industry, is happy to announce the opening of a new franchise in Jupiter, FL. This new territory will cover Palm Beach County, Martin County, and its surrounding areas. Residents in Jupiter can now experience the transformative tile, stone, and grout restoration services customers across the country have enjoyed for years.
This grand launch introduces a brand-new website that offers interested customers detailed information about Sir Grout's products and services. On this user-friendly site, visitors will learn how to maintain their hard surfaces to keep them in superb condition with certified recommendations from the best in the industry, leaving no doubt that Sir Grout of Jupiter is committed to bringing the best to the region.
The owners of this new franchise are Alex Neculae and Tatiana Rexsun. Alex has years of experience working with Jeff Miller, the owner of Sir Grout of Northern New Jersey. He was the lead tech in that territory, and now he is ready to embark on a new journey. Alex stated, "After years of hard work learning the business, I can now bring Sir Grout to a new location. With our help, locals can bring the beauty back to their hard surfaces."
Alex's wife, Tatiana, is also an accomplished business owner. After years of working in her hypnotherapy clinic, she is delighted to be part of the Sir Grout franchise family with her husband. "With Sir Grout's top-notch processes and products, we can grow and improve even further. Their fantastic training programs have helped us build a team of skillful technicians ready to deliver Sir Grout's professional services to residents of the area."
Sir Grout was founded in 2004 and has always focused on customer satisfaction through quality services. Over the past 15 years, they have revolutionized the hard surface restoration industry, offering outstanding products and solutions no one can surpass. With Sir Grout of Jupiter's professional assistance, locals can give their worn surfaces the revitalization they need.

Sir Grout's President, Tanisha Chea, is thrilled to have Alex and Tatiana leading the Sir Grout of Jupiter franchise, stating, "Alex and Tatiana work very well together and have a remarkable team in place. We're confident they will achieve all their goals and have no doubt the franchise will flourish under their leadership."

Palm Beach County and Martin County locals can expect only the best from Sir Grout. Alex and Tatiana's highly-trained technicians are ready to deliver trustworthy solutions for commercial and residential customers. Their experts can deep clean and seal stone, tile, and grout or polish and hone natural stones with high-end equipment using exclusive products. For them, the customer always comes first.

Residents of Jupiter, FL, can find more information by visiting www.sirgroutjupiter.com. It contains testimonials, reviews from previous clients, a photo gallery, and much more. To schedule a free evaluation, fill out the "Request a Quote" form on their website.

Interested in becoming a franchisee and joining Sir Grout's big family? Contact a franchise specialist by filling out the form below to learn more.