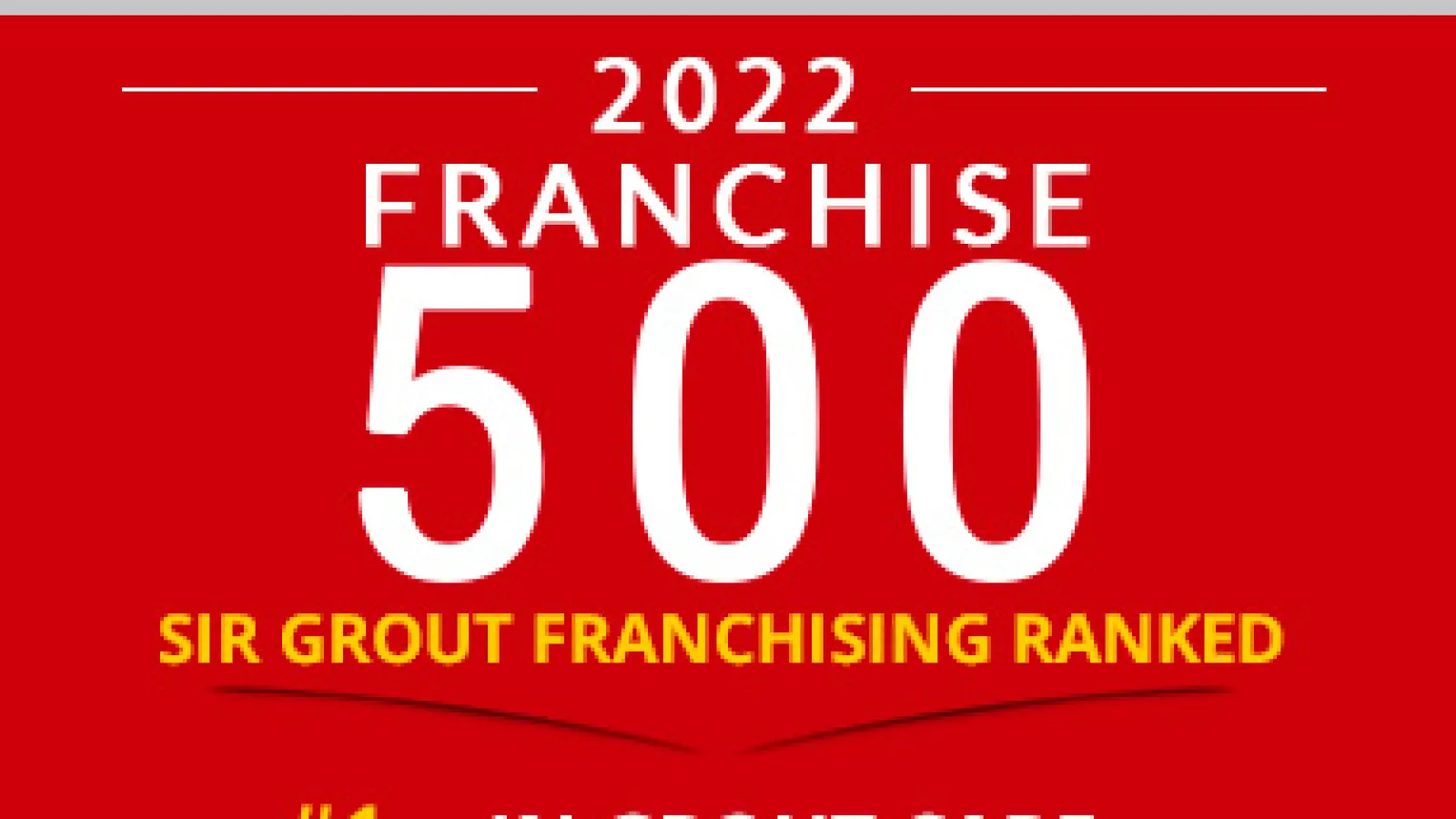 Sir Grout Franchise Earns Top Ranking Spot for Grout Care on Entrepreneur Magazine's Franchise 500 List for 2022
As it's become tradition, Sir Grout has ranked over ten times on the Franchise 500 List, reaching the #1 spot again in the grout care category this year.
ATLANTA, GA - (01/25/2022 12:00 PM EST) - Sir Grout has pioneered the hard surface restoration industry for years, with a thriving franchise business that has set the standards for multiple home improvement services in the U.S. With over ten years of making it to the
Entrepreneur Magazine's annual Franchise 500® list
, Sir Grout once again has ranked No. 1 in the grout care category in the magazine's 2022 edition.
This recognition is the product of over a decade's worth of innovations and hard work. Sir Grout was founded in 2004, and in the following years, it cemented its presence in different parts of the country with the most specialized restoration methods for grout, tile, and stone. The company's services extend to both businesses and residential buildings, always offering the best customer service to meet each client's demands.
Because of their recession-proof business model, you can find successful
Sir Grout Franchise locations
almost anywhere in the U.S., including Arizona, Colorado, Delaware, Florida, Georgia, Illinois, Massachusetts, New York, North and South Carolinas, Texas, Tennessee, Virginia, Washington D.C., and many more locations spread out throughout the country.
Sir Grout's world-class training provides all the strategies and assets franchise owners need to get their business off the ground and be successful in the market. From advertising tactics to technical resources and sales methodology, Sir Grout offers all the support owners need through all their franchise operations.
Whether new franchisees have experience in the home restoration industry or not, by the time they finish training, Sir Grout equips them with the tools and knowledge to take their franchise to new heights and help their community. The scope of Sir Grout's restoration services means franchisees have the perfect starting point, providing the benefits of multiple franchises and their services within one single business model.
The success of Sir Grout's franchises goes to show how much the company has steadily grown since 2020 and managed to secure a top spot on the magazine's Franchise 500® list since the onset of the pandemic. Ranking at No. 391 overall, Sir Grout adds to a ten-year-long streak of successes as part of Entrepreneur's 2022 list of companies shaping today's franchise industry.
As said by Sir Grout's president Tanisha Chea, "Sir Grout has always followed its original intent: to go above and beyond what's expected when it comes to hard surface restoration services. We're proud to have earned our place in this industry with the help of each and every franchise owner working with us, and the honor of making this list once more is all the encouragement we need to keep moving forward."
The annual Franchise 500® list follows an exhaustive data-gathering process based on a few pillars: costs and fees, size and growth, support, brand strength, and financial strength. Entrepreneur evaluates all the elements that define a franchise structure and how they work to expand a franchise's business consistently.
Sir Grout excels in many of the metrics that are considered for the list, like the use of
True Digital Marketing Technology
to boost brand recognition, leads, and sales. Likewise, the company offers consistent operational support and services to respond to all questions and problems in a timely manner.
The company's achievements in the industry don't stop at the Entrepreneur magazine Franchise 500® list. Sir Grout has been recognized with multiple Angie's List Super Service Awards and accolades from Yelp and Home Advisor. More importantly, the company has earned glowing reviews and testimonials from the clients they've serviced to the franchisees helping the company grow.

Interested in becoming a franchisee and joining Sir Grout's big family? Contact a franchise specialist by filling out the form below to learn more.